I'm in love with CHECKOUT 51. If you haven't checked out CHECKOUT 51 yet…you should.  This brilliant Canadian grocery app can be downloaded from the Apple App store to your iPhone, iPad or Android phone.
Canadian Grocery App – CHECKOUT 51
What is CHECKOUT 51? It's a Canadian grocery app that helps you save money when you purchase the brands you love.
How does CHECKOUT 51 work?  It's SO simple!
PURCHASE YOUR GROCERIES

UPLOAD YOUR RECEIPT USING YOUR DEVICE
RECEIVE CASH BACK
I must admit, when I first spotted this Canadian grocery app, I was skeptical.  I thought that it wouldn't be so easy to use and/or CHECKOUT 51 would never feature any of the groceries I buy.  Not true!  Not only is CHECKOUT 51 extremely easy to use, this app regularly features a great variety of popular brand-name products that many of us buy.
What do I like most about CHECKOUT 51?
Spend at least $60 on groceries and you can automatically save $1.00 off your bill.  You can submit a receipt from any store where you purchase your groceries.  I'm pretty certain we all spend at least $60 on groceries each week.  Add these $1.00 savings per week up and that totals $52 back into your pocket each year.  So whether or not you purchase any of the grocery items featured each week on CHECKOUT 51, you can still receive up to a minimum of $52 a year just for buying $60 a week in groceries.  I think that is pretty fantastic.
The CHECKOUT 51 grocery app is extremely easy to use.  The first time I uploaded a receipt, I received confirmation by the next day that my account had been credited with my savings from that receipt.  Talk about quick!
You DO NOT have to have your device with you when you shop.  Simply upload your receipt to CHECKOUT 51 when you get home. 
You can use your other paper coupons at the grocery store and still get your savings from CHECKOUT 51 when you get home.
CHECKOUT 51 posts new offers each week.  New offers go live each Thursday.
I used CHECKOUT 51 for the second time yesterday.  Before heading to Walmart, I took a look at the offers available for this week, noted which items I needed, and added them to my shopping list.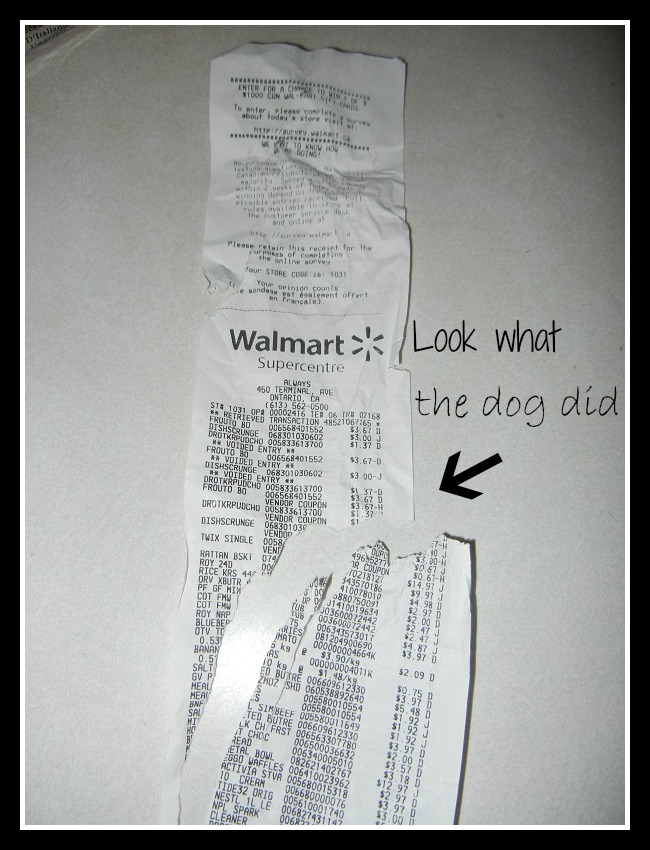 Arriving home from Walmart, I placed my receipt on the table next to my iPad, all ready to be uploaded.  This is where my CHECKOUT 51 savings just about went out with the trash.  Bella, my 8-month-old puppy who loves paper, thought my receipt looked awfully tempting sitting at the edge of the table.  Whoosh! ~ it was gone in no time flat.
I discovered that I can move at the speed of light when it comes to saving money.
I quickly cornered the dog, and grabbed my receipt from the clutches of her jaws.  The receipt came out looking a lot worse for wear, and frankly, I was certain the fine folks at CHECKOUT 51 were going to reject this request.
Lucky for me (and Bella!), they did not reject it.  Not only did they approve my savings using my chewed up receipt, they approved it in under 5 hours.  Pretty impressive!
So after only 2 shops using CHECKOUT 51, I've already accumulated $6.00 in my account.  CHECKOUT 51 lets you cash in your account balance at any time once your balance reaches a minimum of $20.00.

CHECKOUT 51 has a great infographic on their site that helps to explain how to upload your receipt and gives you photo-taking tips.  Be sure to verify that cash back offers are still available before you shop (some items are limited and run out before the end of the week), and be sure to upload your receipt as soon as you can, to make sure you can claim the offers.
Give CHECKOUT 51 a try!  I guarantee it's one Canadian grocery app you'll love.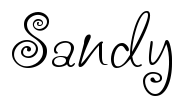 Disclosure:  Canadian Blog House did not receive any compensation for this post.  Checkout 51 is an App that we feel could help you save money so we wanted to share it with our readers.  All opinions are our own.