What do you think of when you think of the Czech Republic?
Beer? Hockey players?
I am embarrassed to admit that these are the first two things I thought of when I accepted an invitation to a Travel Massive event celebrating Czech Republic tourism – at the Czech Republic embassy here in Ottawa.
While pilsner beer and Jaromír Jágr  may be great "ambassadors" for the Czech Republic, I learned there is so much more to this beautiful country that lies deep within the heart of Europe.
Steeped in history, dotted with ancient castles nestled in lush green hills, and overflowing with incredible scenery, the Czech Republic is a traveler's dream destination.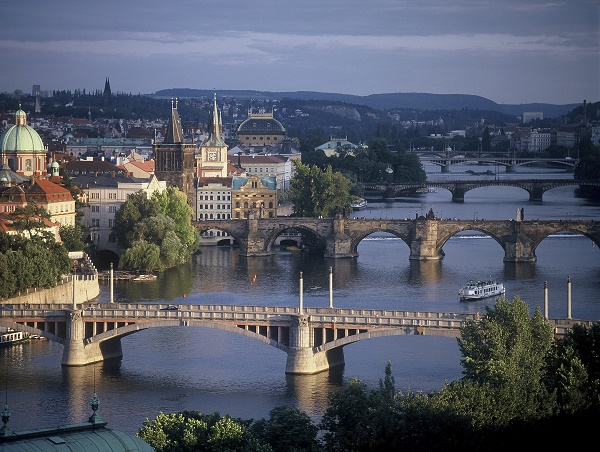 One of the things I love about living in Ottawa is the chance to attend events like this one, celebrating everything Czech Republic. Ottawa is (of course) a city full of great embassies. Last summer, I had the honour of attending a garden party at the Norwegian embassy.
We spent our evening immersed in Czech culture and cuisine, experiencing just a small taste of what this great European country has to offer.

"We enjoy serving our beer with a thick head!" ~ Jiri Duzar – Czech Tourism
Speaking of cuisine, this fabulous spread of beautifully presented food (and Czech beer!) awaited us when we arrived at the embassy. From luscious deviled eggs topped with caviar (caviar – something I had never tried before!), to a delicious mushroom and meat sauce over rice, to the melt-in-your-mouth cream puffs, our Czech friends sure knew how to please their guests' palates!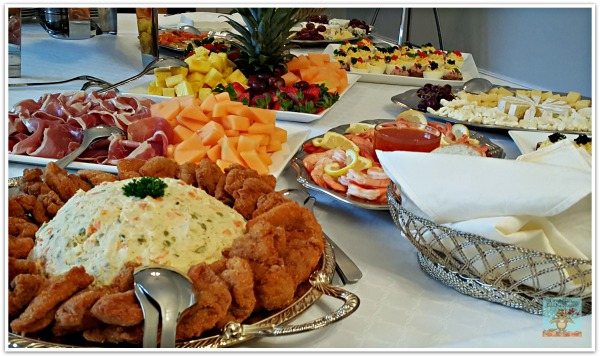 While I won't mention names, someone I know managed to enjoy NINE deviled eggs during his evening there. From that piece of information you can probably tell that the deviled eggs were just a wee bit delectable! ***Edit: apparently, according to reliable sources, the final count of deviled eggs was TEN!
Oops! Yes…I said "his". Well…that still leaves you guessing who it was. The only other hint I will give you was that it wasn't my better half!
One of my favourite things about attending events like this in Ottawa is getting to spend time with some of my fellow bloggers: Vanessa from Turnipseed Travel, Andrea from A Peek Inside The Fishbowl, and Jenn from That's What She Said.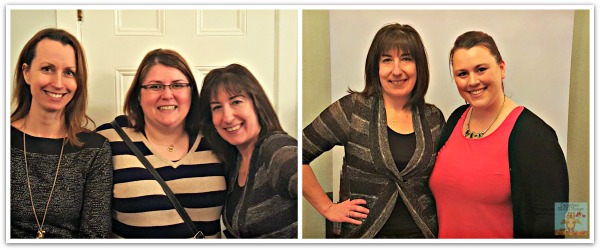 I attended this Czech Tourism event last night with thoughts of having an enjoyable evening out with friends, meeting some new friends, and enjoying a few drinks and snacks.
I came away with this – and more! For me, this evening ignited a huge desire to visit the Czech Republic! My list of must-see European destinations just got a whole lot longer!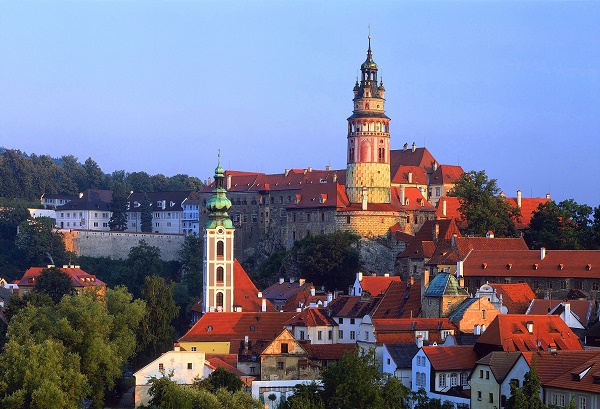 I will leave you with some interesting facts…8 things you may not know about the Czech Republic:
the type of beer known as "pilsner" originated in the Czech Republic, in the city of "Pilsen"
Brno, Czech Republic, was named one of the 2016 Places To Go by the NY Times (#27)
they may be known for their beer, however, the Czech Republic also produces some great wines (small production)
the Czech Republic is the 10th safest destination in the world (out of 162 countries)
the largest European festival of films, focusing on popular science, is held every year in Olomouc, Czech Republic. The festival presents renowned films by the BBC, Discovery Channel or National Geographic.
Tom Cruise. Yes, scenes from Mission Impossible were filmed in Prague, Czech Republic. Remember when Jim Phelps falls into the famous Vltava River from the famous Charles Bridge?
Tomáš Baťa is a Czech entrepreneur who founded Bata shoes
Czechs LOVE Canadians! They really do! This was confirmed by my friend, Andrea, who has visited the Czech Republic a few times herself.
A special thanks to Vanessa and Ryan of Turnipseed Travel for organizing this Travel Massive Czech Republic evening! Thanks to Jiri Duzar from Czech Tourism for his great presentation – and for making me want to visit the Czech Republic! Thanks to Ambassador Pavel Hrnčíř, and his staff, for opening their home to all of us, and hosting such a wonderful evening out!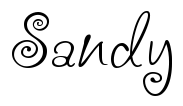 Disclosure: Canadian Blog House did not receive compensation for this post. All opinions are our own.