Are you a lover of all things pasta like me? I adore my pasta. From homemade macaroni and cheese, to lobster linguine, to one of my favourite cheesy pasta recipes, Three Cheese Baked Penne (made with regular penne noodles), pasta dishes make up some of my very favourite meals.
For those that live with an intolerance, or allergy, to gluten, eating regular pasta can literally make them sick. Regular pasta may taste great, but for those who cannot digest gluten, it's better to pass on the pasta then to suffer the after effects of eating something their digestive system cannot handle.
I have a few friends who have gluten allergies. For them, finding grocery products that won't cause their allergies to flare up can sometimes prove to be difficult – especially when it comes to pasta!
Thank goodness for Catelli® and their Gluten-Free Pasta!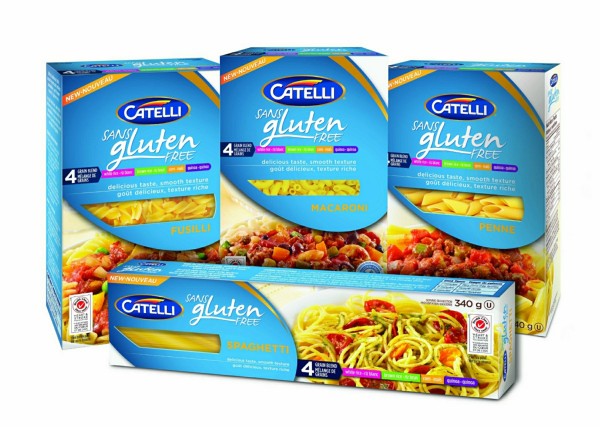 "In celebration of Celiac Awareness Month, which takes place in May, Catelli® Gluten-Free Pasta – a 2015 Best New Product Award winner, as voted by consumers, is offering 3 lucky Canadians a year supply of pasta in exchange for delicious, out-of-the-box gluten-free pasta recipe ideas."
To participate in the Catelli®Gluten Free Pastabilities Challenge, which takes place from May 4-31, 2015, all you have to do is:
Develop an original gluten-free pasta recipe using any cut of Catelli® Gluten Free pasta – Penne, Fusilli, Macaroni or Spaghetti. The recipe can be for lunch or dinner, or even for breakfast, a snack or dessert.
Visit Catelli® on Facebook for contest rules and instructions on how to post your recipe – along with a photo – on Catelli's® Facebook page during Celiac Awareness Month.
The three people whose recipes get the highest number of likes on Catelli's® Facebook page will receive a year's supply of gluten-free pasta, courtesy of Catelli® .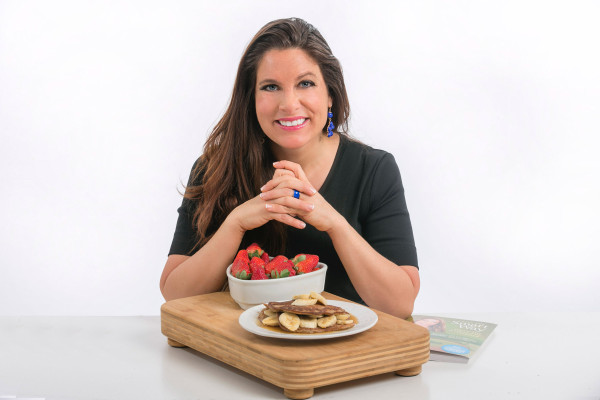 GETTING SMART ABOUT EATING GLUTEN-FREE
For those of you that eat a gluten-free diet, the name Kathy Smart is probably very familiar (and maybe even if you don't eat gluten-free!). Kathy Smart is known as North America's Leading Gluten-Free Expert.  Kathy is super "smart" when it comes to all things gluten-free.
Kathy has teamed up with Catelli®  to help show you how cooking with Catelli® Gluten Free Pasta can be so easy AND delicious! Check out this recipe by Kathy, for Vanilla Banana Bread Pancakes, as well as her top 10 list for out-of-the-box cooking with gluten-free pasta:
Vanilla Banana Bread Pancakes
A delicious, pasta-infused recipe by Kathy Smart, Leading North American Gluten Free Expert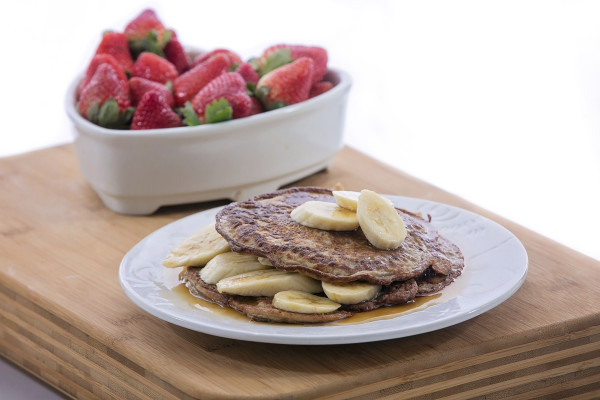 Prep Time: 3 minutes
Cooking Time: 4-5 minutes
Servings: 4
Ingredients:
1 cup (150 g)  cooked Catelli® Gluten Free pasta (penne or spaghetti)
2  medium eggs, room temperature
½ cup (75 g)  quick cooking wheat free oats
1 tsp (5ml)  organic vanilla extract
1  ripe banana, medium-sized
1 tbsp (15 ml) chia seeds
1 tsp (5 ml)  coconut oil
dash of sea salt
Instructions:
Add all of the above ingredients (except the coconut oil) in a blender and blend.
Heat 1 tsp of coconut oil on a non-stick frying pan and pour in batter to form pancakes.  Lower heat to medium and flip pancakes when small bubbles start to form on the top.
Cook for an additional 2 minutes.
Serve with fresh bananas and pure Canadian maple syrup on top.
Per serving (1 pancake): 165.24 calories, 5.08 g fat, 1.16 g saturated fat, 0 g trans fat, 105.75 mg cholesterol, 36.58 mg sodium, 181.43 mg potassium, 25.59 g carbohydrates, 4.13 g fibre, 4.15 g sugars, 6.35 g protein.
Kathy Smart's Top 10 Tips for Out-of-the-Box Cooking with Gluten Free Pasta
Kathy Smart is one of North America's leading gluten-free experts, a best-selling author and TV show host.
For a unique and delicious gluten-free dessert, cook gluten-free pasta in water with a bit of honey and a pinch of salt, then drain the pasta, combine it with ricotta cheese and meltable chocolate chips, and bake the mixture for 15-20 minutes at 350°F. Top with fresh strawberries or other fruit, and enjoy!
Use gluten-free pasta to give a 'creamy' texture to your soups without adding cream or butter. Add ½ cup of pasta to your existing pureed vegetable soup recipe. Purée the vegetables together with the cooked pasta to add a unique, velvety texture that will appeal to vegan, gluten-free or dairy-free eaters.
Avoid the need for flour by using cooked,  gluten-free pasta to make gravy or white sauce. Adding a bit of chicken stock and a dash of gluten-free tamari sauce will make a sauce that's perfect for topping chicken and pasta dishes, or for use in casseroles.
Use leftover gluten-free pasta to make mini casseroles in muffin tins for a portable gluten-free snack. Combine leftover pasta (I like using spaghetti to make little nests) with pasta sauce, chopped green olives, mushrooms and onions. To help bind the pasta nests, add 1 beaten egg for every 3 cups of pasta. Add to muffin tin, top with fresh Parmesan or mozzarella cheese, and bake at 350°F for about 10 minutes.
Instead of bacon and eggs, try pasta for breakfast. Cook up your favourite gluten-free pasta and add a bit of pesto or your favourite pasta seasonings. Fry an egg, sunny-side up, and serve it on top of your pasta creation. Add some fresh chopped vegetables to add colour and a boost of nutrients.
Try pasta salad in a jar! It's a fun way to make – and store – a pasta meal in advance. Start with salad dressing of your choice at the bottom of the jar and then begin layering your favourite pasta salad ingredients, starting with hard veggies, such as carrots, cucumbers or peppers. Next, add any cheese or beans (I like to add goat cheese, black beans and cooked quinoa) along with cooked gluten-free pasta. Add any greens, such as spinach or lettuce, next and crown the final layer with such toppings as fruit, avocado, nuts or seeds. Screw on the jar lid and SHAKE, SHAKE, SHAKE before pouring into a serving bowl.
For a vegan or dairy-free version of your favourite gluten-free muffin, cake, bread or cookie recipe, try substituting 2 eggs with ¼ cup of cooked pasta, puréed with 1 tbsp of water and 1 tbsp of Chia seeds.
Turn cooked pasta into gluten-free pizza by creating a cauliflower pizza crust using cooked, grated cauliflower, mozzarella cheese and ¼ cup of puréed cooked gluten-free pasta to help bind the dough ingredients. Add your favourite gluten-free toppings to the recipe and cover with gluten-free cheese. Bake the pizza crust with parchment paper for easy removal from the oven.
Add gluten-free pasta to smoothies for a fun way to include pasta at breakfast or snack time. Add ¼ cup of cooked gluten-free pasta to any of your smoothie recipes, or try combining 1 cup of milk, ½ cup of frozen berries and 1 scoop of your favourite protein powder along with the cooked pasta.  Adding pasta will increase your smoothie's fibre content and create a thicker consistency, much like a milkshake.
Add puréed pasta to hummus! Yes, hummus! The structure of the cooked pasta adds a creamy consistency to hummus. Puréed pasta works well in bean dips as well.
I'm posting this a bit early to give you a head start to creating a winning recipe! So, come on Canada, get into the kitchen and start creating your own amazing gluten-free pasta recipes using Catelli®Gluten Free pasta for your chance to WIN!
Enter the Catelli®Gluten Free Pastabilities Challenge beginning MAY 4TH, 2015!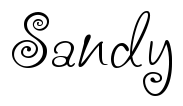 "Catelli® Gluten Free pasta is made from a unique four-grain blend of white rice, brown rice, corn and quinoa.  Available in Spaghetti, Fusilli, Penne and Macaroni, it is produced in a dedicated gluten free facility and is certified by the Canadian Celiac Association's Gluten-Free Certification Program. Made with ingredients that are declared GMO free, it is available in the pasta aisle at all major retailers across Canada, at a suggested retail price of $2.99. More information can be found at www.catelli.ca"
Disclosure: Canadian Blog House was provided with special perks in exchange for this post. All opinions are our own.