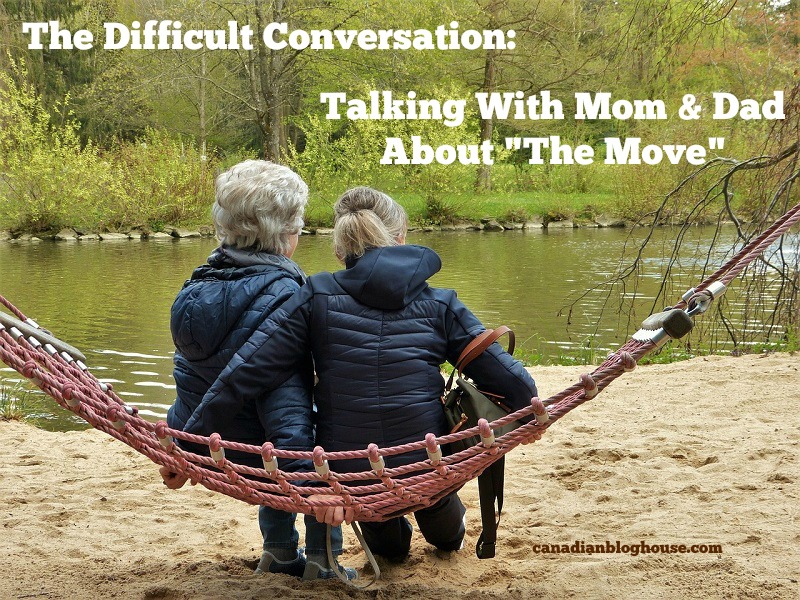 The Difficult Conversation: Talking with Mom & Dad About "The Move"
One of the most difficult conversations to have with your parent or loved one is about whether or not it's time for retirement community living.
Retirement living can be a difficult subject to bring up because of its implications, but it's necessary to address your concerns. Often times, adult children wait until some unfortunate incident has transpired—such as a fall—before they seriously consider retirement living as an option for their loved one.
While it can be challenging to discuss "the move" with your family member, it's important to have this conversation.
Here some tips to help make it easier:
1. Understand why they want to stay home
Many seniors are hesitant to leave their homes because it's a familiar space that equates to independence. The idea of leaving home can be distressing for many elderly parents as they may be reluctant to meet new people and downsize.
If your parents have reasons for staying home, it's important to actively listen to best address their concerns.
For instance, if they are worried about losing their independence, emphasize that residents in community living have more free time to do the things they enjoy most (with daily chores such as the housekeeping, laundry, and meals taken care of).
If they're concerned about not seeing you and other family members as often, reassure them that you'll visit on a regular basis—and follow through with this.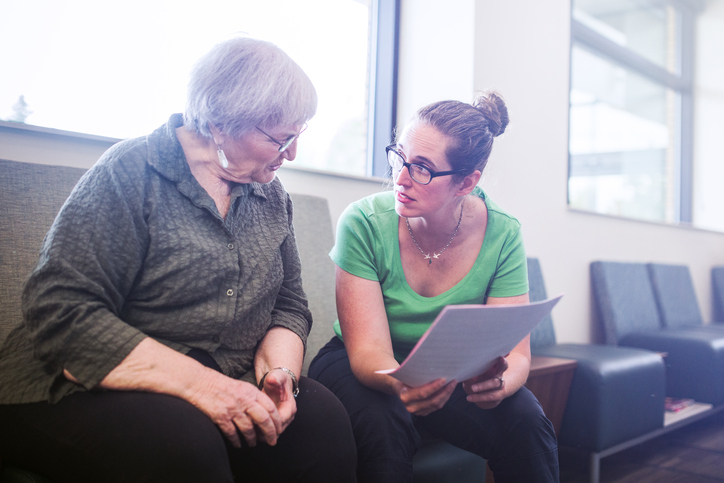 2. Monitor their health
If your loved one has been diagnosed with a progressive illness, such as Alzheimer's disease, it's important to learn about their progress and understand how it affects their ability to stay at home.
It's also highly recommended to consult with their family doctor, without violating privacy concerns, to determine how much care your parents or loved ones may actually need. Seniors who may be living with dementia or Alzheimer's disease can find ongoing support with memory care programs offered by some retirement communities.
3. Look into housing options
Once you've gathered sufficient information about your parents' personal and health concerns, you should look into housing options that accommodate their needs. Ask yourself, "Can they live independently?" "Do they have enough retirement savings to cover expenses?" If not, perhaps they could benefit from a reverse mortgage, with payments delivered to them at predictable intervals to help cover their household expenses. These payments, the size of which will be determined through the use of a reverse mortgage calculator, will come out of the cash value of their home.
Would they benefit from a supportive, congregate living environment? Do they require assistance with daily tasks?"
Some retirement communities offer a flexible approach to care, from independent living to independent supportive living to assisted living. This way, residents have the option to live independently in townhouses or apartments and still have access to social or recreational programming, for instance.
4. Be careful with phrasing
It's best to bring up the conversation in a non-threatening way.
Discuss how it affects you, rather than placing demands or ultimatums. Instead, try something like, "I'm concerned about you; it makes me worried to see you struggle with the stairs", or "I can't decide on your behalf, but I'd feel better if you'd consider these options."
Always remember to show that you genuinely care for your parents or loved ones well-being and have their best interests in mind.
To avoid pressuring your parents or loved ones, let them know they don't have to decide anything right away. Make sure everyone's opinion is heard and mention that this is something to keep in mind to prepare for the future.
Also, be selective about your word choice. Words such as "community" and "retirement-style living" tend to be better received than other words with more negative connotations.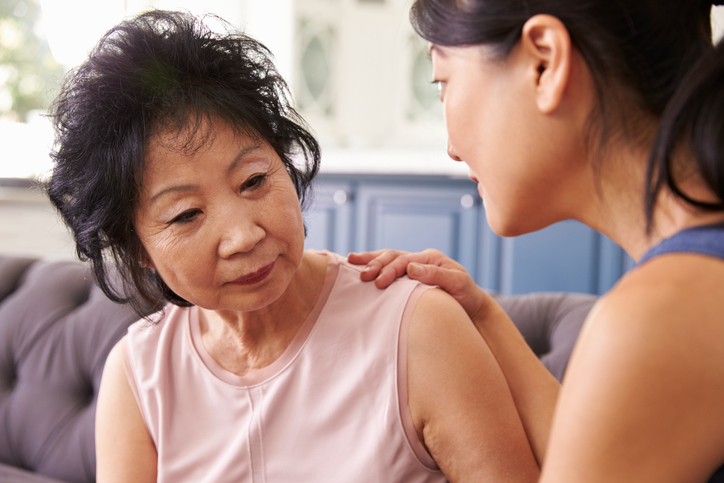 5. There's no need for guilt.
Keep in mind that the decision about this type of life change is based on what's best for their well being. A senior retirement community offers an abundance of services and activities to ensure your loved ones will have a new place that they are happy to call home. Moving my parents into a retirement community, when caring for their own house became more difficult for them, was the best decision my family ever made to help ensure their safety and well being.
Have you had this difficult conversation with your parents? Do you have any other advice you would add to this list? Please share it in the comments below!