The North American International Auto Show in Detroit, Michigan taught me a great deal about cars…and surprisingly, a great deal about people.
They say a company is only as good as its people.  No matter how good the product, it's the people who can make or break a company.
This couldn't have been more evident than on my recent whirlwind trip to Detroit, Michigan, where I was invited by Ford Canada to attend the North American International Auto Show.  I was immersed for 3 days in automotive glory, and surrounded by an astounding number of brilliant digital media influencers, writers and award-winning journalists, not only from Canada, but from around the world.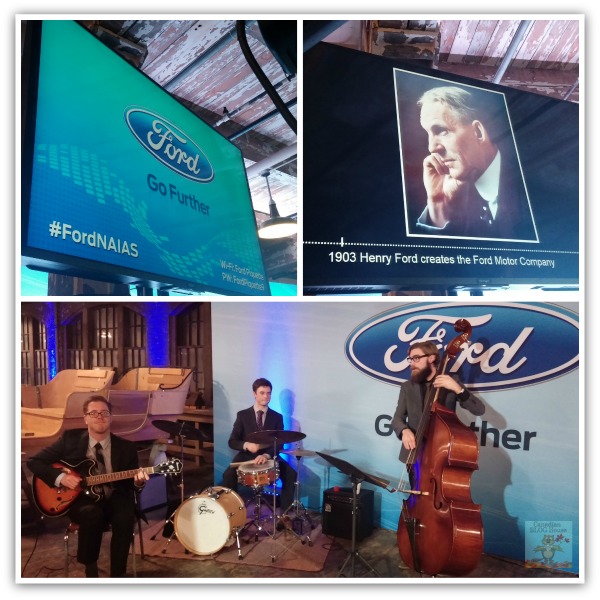 Our first night in Detroit was steeped in Ford history.  We were hosted for dinner at the birthplace of the Model T – the Ford Piquette Avenue Plant. An evening at the Ford Piquette Avenue Plant, located in downtown Detroit, was a wonderous experience for all our senses. Stepping onto the old wooden plank floors of Piquette Plant for the first time, you couldn't help but think about the thousands of people who had walked these floors before us, including Henry Ford himself. So much of the original Ford Piquette Avenue Plant has been preserved. Looking at the peeling paint, touching the old metal pipes, smelling the old wooden beams, and even seeing the original elevator that used to carry fully built Model T Ford's from the upper levels of the factory to the ground floor, I couldn't help but feel like I was experiencing a very important piece of history that few get to experience. Never mind the cars.
Oh, those beautiful Model T's!

Model T's are everywhere at the Ford Piquette Avenue Plant. While the Model T is the best-known Ford vehicle created by Henry Ford and his team, Ford created a number of other models named after the alphabet: Models B, C, F, K, N, R, S & T. All were designed and built at Ford Piquette Avenue Plant.
The most famous of Ford's Model T's is this beauty. When you see a Model T used in television and movies, it is most often this one: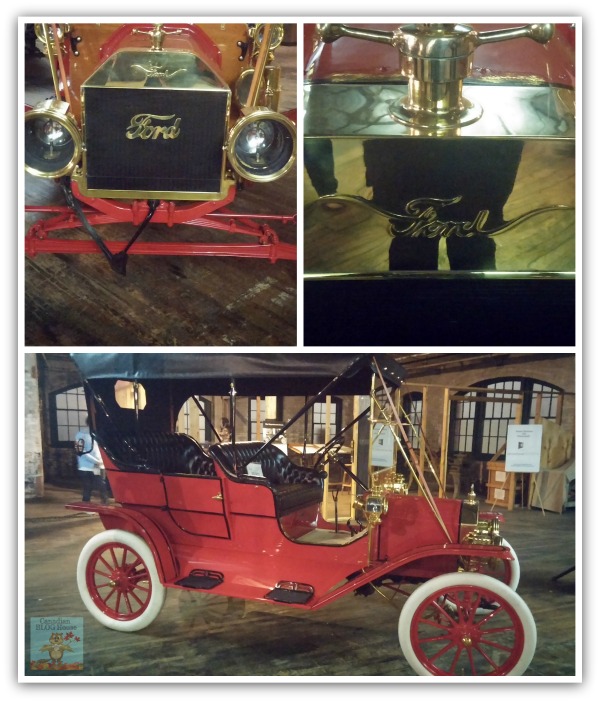 See those "wings" on the Ford logo? Ford Model T's were produced with this elegant logo up until the end of 1910. A few other random interesting pieces of Ford history I learned that night:
Henry Ford created the Ford Motor Company in 1903

Ford built the first "enclosed" car – until then, cars were built without windows

There were 25 car companies in Detroit in 1903, including Ford – by 1942 only 18 of these car companies remained in business

Ford Piquette Avenue Plant is one of the most significant automotive heritage sites in the world

The Ford Edsel was named after Henry Ford's son
I learned a little of my own Model T family history upon telling my parents the story of my visit to the Ford Piquette Avenue Plant. Turns out, my father's family owned a Model T down in Havana, Cuba in the late 1920's and early 1930's when my father was a young boy. He remembers vividly the day that his father decided to drive the Model T to work in downtown Havana, and was stopped by soldiers of President Machado, pointing rifles at him through the "open" Model T, and instructing him to turn around and go home. Those were scary times in Cuba.  My mother's memories of the Model T involve happier times. Her grandfather, a well-known businessman in Toronto in the 1930's, owned two Model T Ford's, in which the family used to take Sunday drives in each week.
The Ford Piquette Avenue Plant is now an automotive museum open to the public. As you walk around the storied rooms of this old plant, several placards tell the story of Ford's successes…and failures.  Some, although not meant to be humorous at the time, gave me a chuckle as I read them. Like this one that details "How To Drive A Model T":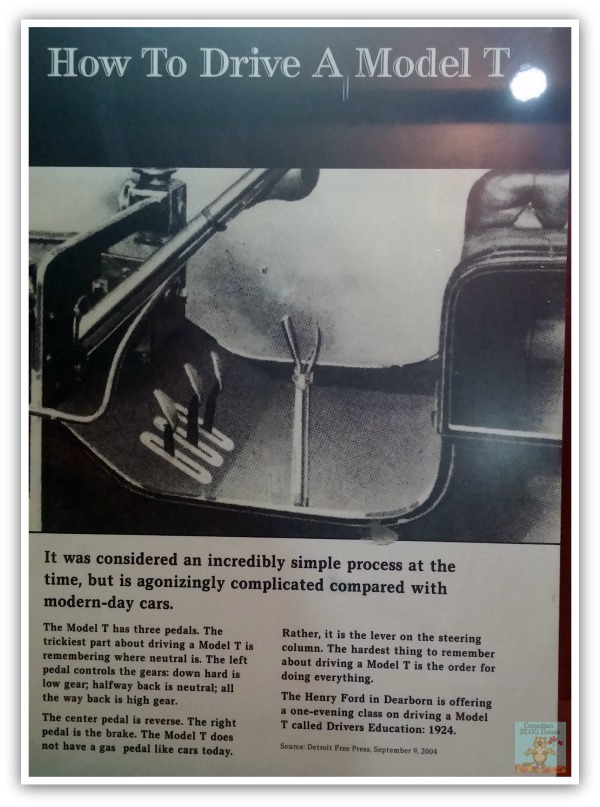 Our evening at Ford Piquette Avenue Plant was filled with great conversation, fabulous food and drinks, some smooth jazz, and the smell of this delicious Detroit Bold coffee. A coffee that embodies all that Ford, and Detroit, was built on: strength, innovation, and the hard-working folks of Motor City, who keep this now-beleaguered city on the road to future prosperity.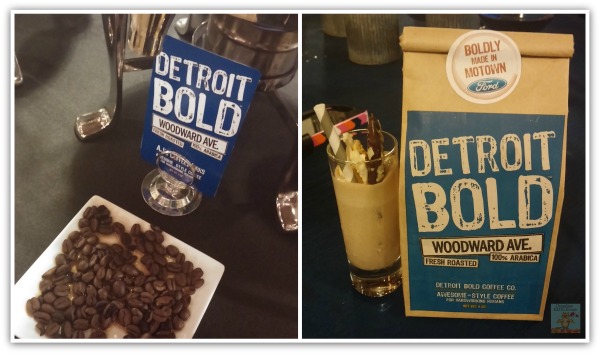 I learned a great deal about Ford and its fabled history on my trip behind the Blue Oval. I also learned so much more about the people of Ford.  It was incredibly evident that Ford is a fantastic company to work for. I saw it on the face of every Ford employee I spoke with, or whom I watched during presentations. Their pride in the company they work for, their exuberance and excitement for the products they create, and their dedication to designing some of the most innovative vehicles in the automotive industry, shone like a bright blue beacon in this gritty American town.
The fact that Ford was created in Detroit, Michigan, and still makes its corporate office, and its Rouge Factory, home in Detroit, says it all. Despite all the uncertainty that is Detroit, Michigan these days, Ford is still there. "Built Ford Tough" as they say – a company that stands behind its people.  Makes me tear up…and maybe bleed just a little blue.
I traveled to Detroit alone, but traveled home surrounded by the many old friendships I strengthened, and the many new friendships I made.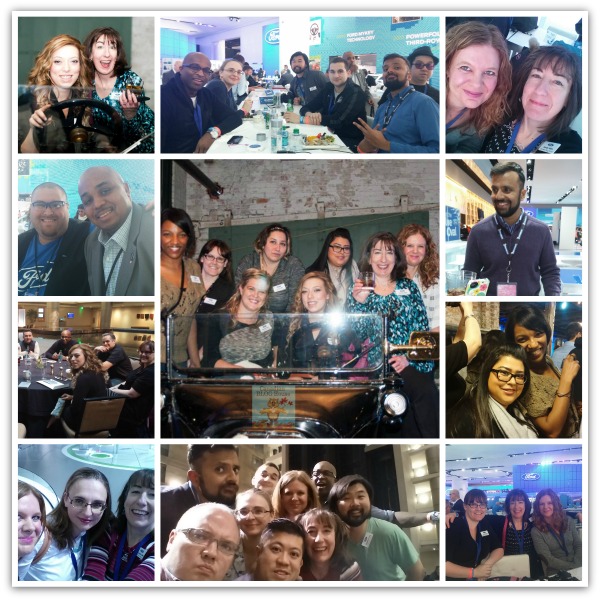 I came for the cars, but left with so much more.
A special thank you to Ford Canada, for one of the most enriching experiences of my life! I am truly grateful.