Located in the quaint town of Montebello, Quebec, on the grounds of Fairmont Chateau Montebello, Camp Explora is an adventure-seeker's playground.  This 90-minute ATV scavenger hunt adventure takes you all the way up Mount Wescott, winding through beautiful mountain roads lined with pretty summer homes, magnificent log cabins, and historical sites.  Hold on to your helmets though! Camp Explora also takes you off-road, deep into the woods, over some pretty rough terrain (more on that later!).
What have I gotten myself into? LOL @CampExplora #gomontebello @TourOutaouais pic.twitter.com/K7YLrl9jGM

— Canadian Blog House (@CanBlogHouse) August 19, 2014
— Canadian Blog House (@CanBlogHouse) August 21, 2014
We were invited to spend a few hours at Camp Explora recently, experiencing this fabulous "geocaching" adventure. Our visit came on the heels of a visit by the folks from TSN (The Sports Network) who were in town as part of the Kraft Celebration Tour.  TSN was there to check out the town of Montebello, and it's tourist attractions, after Montebello became one of the Kraft Celebration Tour's Top 10 winners.  Pretty exciting for a small town, AND pretty exciting for Camp Explora, who were featured in an on-air segment on TSN!
Camp Explora's base camp is housed in the beautifully maintained old gardener's house of Louis-Joseph Papineau's manor on the grounds of Fairmont Le Chateau Montebello: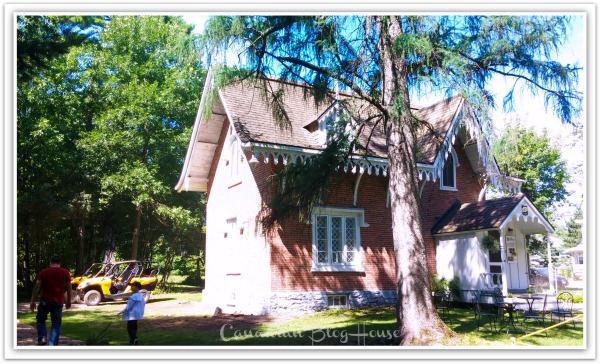 It was here at the manor that we settled in for a 30 minute briefing to learn everything there is to know about Camp Explora and the adventure we were about experience. Camp Explora owners, Remi and Alain, are meticulous with their safety instructions and making sure that everyone understands all these instructions before heading up into the mountain. Instructions are offered in both French and English, and are very thorough.
Next to your helmet and seat belts, the most important tool you will use on your Camp Explora adventure is an iPad, which you will be provided with before your adventure begins. For the ATV co-pilot, whose job it is to operate the iPad, you may feel overwhelmed at first (like I did) with all that you need to remember. Rest assured it doesn't take long to figure it out.  Once you get onto the trail, you'll realize how easy it really is to navigate your way up and down Mount Wescott using the iPad.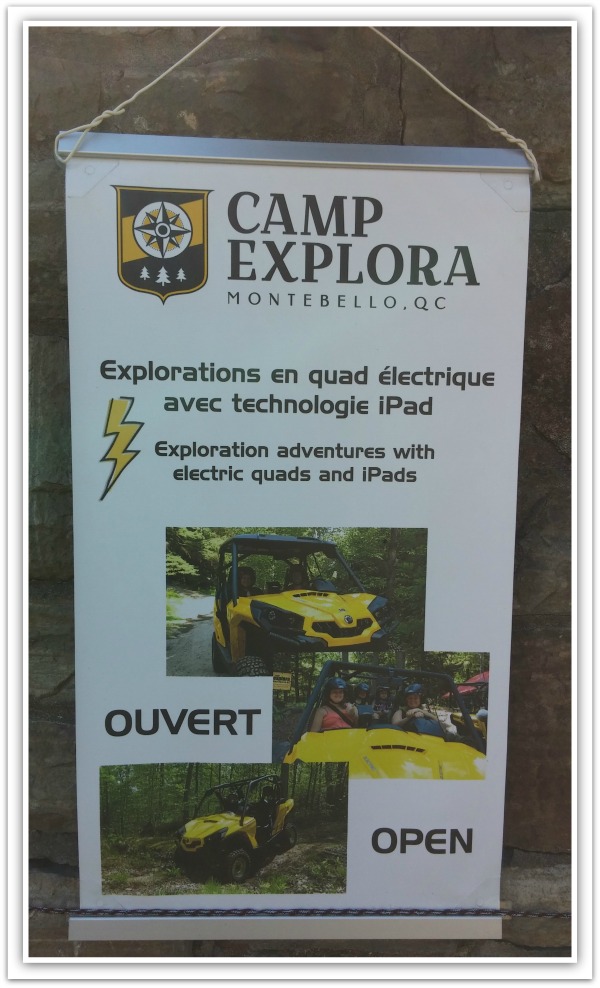 Don't be mislead by the title of my blog post.  You won't get lost at Camp Explora. Your iPad is your lifeline, so to speak. It's what will show you where you are located on Mount Wescott, and it will help you find and solve all the riddles along your journey.  If by some rare chance you do become lost on the mountain, have no fear, Camp Explora staff will locate you with the help of your iPad, two-way radio, and/or cell phone.
While at Camp Explora, "you and your teammate will be hunting and solving riddles with the help of an electric ATV and its iPad, while exploring the natural splendour and the fascinating history of Mount Wescott in Montebello. Your mission: to find and solve all the riddles hidden on Mount Wescott. If successful, you will be eligible to win our prized monthly draw".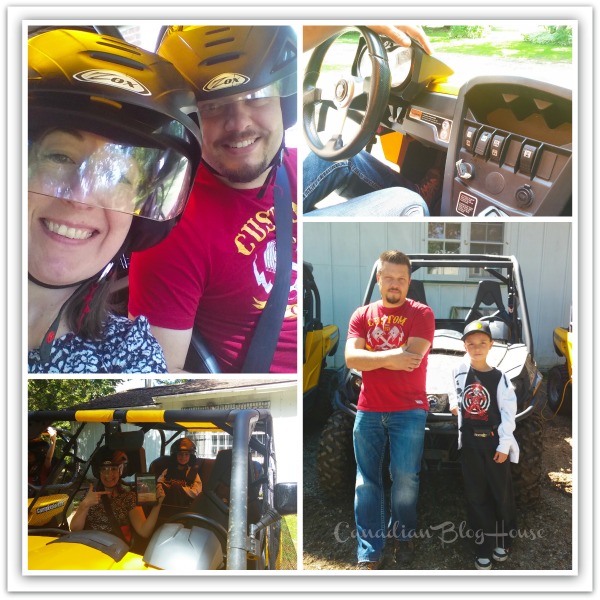 We loved the fact that this tour was a completely "self-guided" tour.  You have 90 minutes to complete the course, so you can go at your own pace as long as you finish within the allotted time frame.  If another ATV comes up behind you, simply pull over to the right and let them pass. Searching for the answer to each clue is a challenge, but with the help of your iPad, you'll know when you are close to the answer when the device tells you you're "hot". Subsequently, when you get off course like we did when we took one wrong turn, your iPad will let you know by telling you you're "cold".  Half the fun at Camp Explora is getting a little lost!
Your Camp Explora adventure will take you across varying terrain, from winding paved mountain roads and gravel trails, to crossing wooden bridges and traveling deep into the forest.
One of the best parts of Camp Explora? Driving through funtastic body-bouncing, off-road mud bogs like this one:
Never driven an ATV before? No worries! No experience required. According to my boyfriend, who is an long-time ATV driver, the electric ATVs at Camp Explora are easy to handle, and feel very much like driving a golf cart. Putting the pedal to the metal, Camp Explora ATVs go a top speed of 27 KM/HR so you don't have to worry about things getting out of control. Camp Explora ATVs can climb over obstacles with ease, so crawling through the bumpy mud bogs takes little effort on the driver's part.  Please keep in mind, however, that these are large, powerful vehicles. You must observe rules and use caution at all times while driving the ATV.
A few tips:
drive slowly over bridges – they are narrow

on some parts of the mountain roads the edge of the road drops off sharply into ravines – use caution and keep away from the edge

drive slowly through the bumpy off-road areas so you can keep control of the ATV

watch for other ATVs, cars, and even horses, on the roads
Be sure to wear appropriate clothing for your Camp Explora adventure.  We visited on a warm, sunny, August day, but X-Man and I found that we needed to wear our hoodies during our ride.  We all dressed in jeans/pants and wore hikers or running shoes. By the end of our ride, we found that our heads were sore from the helmets. Not much we could do about that (you are required to wear a helmet), but we would recommend making sure that your helmet is properly adjusted to your head before setting out on your ride (not something we focused on – but should have).
We finished our Camp Explora adventure in just over an hour.  Staff was impressed when we rolled back into base camp.  We were the last ones in our group to depart, but the first ones to arrive home.  Apparently we did very well!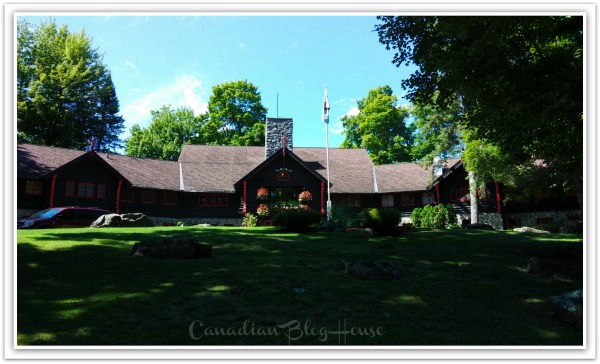 If you find yourself in the National Capital Region looking for a fun and adventurous activity for the whole family, be sure to pay a visit to Camp Explora.  Reservations are required and you must be at least 21 years old with a valid Driver's License in order to be allowed to drive an ATV.  Even pets are allowed in the back seat of the ATVs although we wouldn't recommend bringing your pets on this adventure.  In our opinion, it would be too easy for your pet to be injured, or thrown from the ATV, if they weren't properly strapped in. Reserve online and you can save $10 per ATV rental.  Up to 2 children can ride free in the back of each ATV.
For a bite to eat after your adventure, do what we did.  Camp Explora owner, Alain, recommended we try Delice Champetre, located just down the road from Camp Explore on rue Notre Dame.  It was a great recommendation! The food at this local, family owned establishment is fantastic.  Delice Champetre has a great selection of gourmet hot dogs, hamburgers, poutine, and so much more.  Love poutine like us? Don't miss a chance to try this signature French Canadian specialty.  The taste and the portion size will amaze you! While we were there, the owner was behind the counter serving customers.  It was very apparent he takes pride in his business and the fact that he uses fresh produce and local ingredients in his cooking. C'est bon!
You can find more information on the Camp Explora website.  Remi and Alain are very interactive on their social media pages so be sure to follow Camp Explora on Twitter and Camp Explora on Facebook, stop by, say hello, and tell them Canadian Blog House sent you!
A huge thank you to Remi and Alain for hosting us at Camp Explora! It was a super fun experience, and we are already wanting to come back for another adventure (in fact, X-Man wanted to go again that same day)!  Another big thank you to Tourism Outaouais for coordinating our visit to Camp Explora!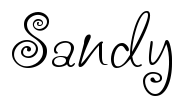 Disclosure:  Canadian Blog House was provided with complimentary Camp Explora passes in exchange for this review.  All opinions are our own.