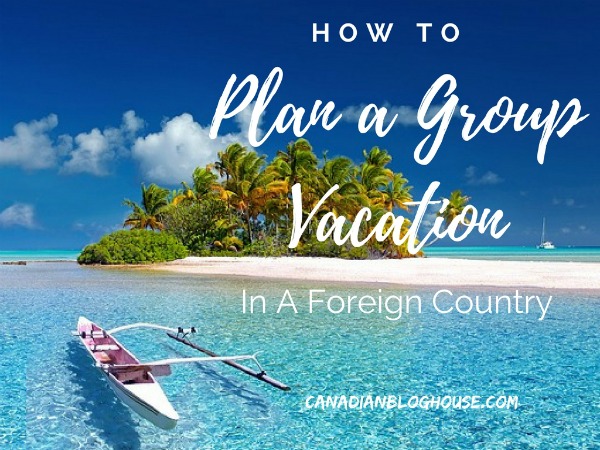 Getting together with a group of loved ones is always a good time. But when you plan a group vacation in a foreign country, you're bound to make some real memories. Making the most of international travel with friends or extended family takes some serious organization, but with the right plans in place, you'll enjoy a vacation no one will forget.
How To Plan a Group Vacation in a Foreign Country
Talk Budgets Early
Everyone in your group likely has different incomes and expenses, so discuss your travel budgets early. Ask everyone how much they're willing to spend on the trip. Agree to spend as close to the smallest budget as you can. This way the person or couple on the tightest budget won't worry about bill shock at the end. Communicate the budget to all members of the group so they know what to expect. Understanding your budget early will help with the planning process as you'll know what you all can and can't afford.
Brainstorm Locations Together
Choosing your international destination may be one of the most important steps in the group vacation planning process. Location matters, so make sure everyone has a say here. Discuss not just where people want to go, but also the reasons behind their desires. Knowing members of your party want to relax on the beach or go sightseeing in a big city will help guide you toward a destination where all the members of your group can be happy, even if it wasn't the one on their bucket lists. Remember to think of your budget too; the amount of money you have to spend can also limit your vacation options.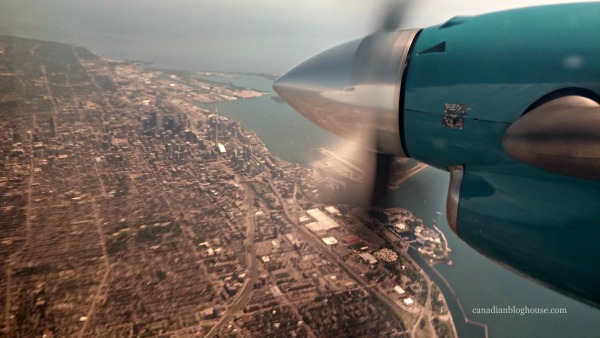 Book Flights and Accommodation Early
Once you decide to take a trip, start booking your flights and accommodations. Booking your flights as soon as you can maximize your chances of sitting together in transit. Leave air travel to the last minute and you may not even be able to find space on the same plane.
Booking your accommodation early also increases your chances of booking rooms in the same hotel. Early bookers may be able to book adjoining rooms or rooms on the same hotel floor for easy socializing during the trip.
Ask for Accommodation Discounts
Many accommodation providers will offer discounted rates for large traveling groups. Discounts are most common at chain hotels, but some independent boutiques also lower their rates for visiting groups. Many hotels will advertise group rates on their websites. If you're unsure whether you're eligible for a discount from your chosen accommodation provider, just ask. The worst the hotel rep can say is no!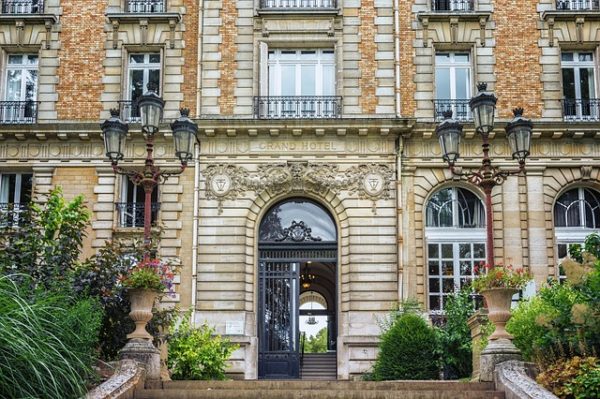 Organize Group Travel Insurance
As the popular saying goes, if you can't afford travel insurance, you can't afford to travel. While travel insurance can represent a significant investment, especially for a large group of travelers, it provides invaluable coverage protecting you from financial hardship if one or more members of your party become ill or injured, lose their luggage, or experience other problems abroad.
When three or more people travel together, they could be eligible for group travel medical insurance. This is usually much cheaper than taking out individual policies. It's also simpler, as you only need to purchase a single policy. Good insurance customer representatives will discuss your needs to find the right group travel insurance policy for your party.
Check Passports and Visa Requirements
All Canadian adults and children need passports for international travel, so it's essential every person in your group has a valid one. Organizing this early can help members of your party avoid paying extra to expedite the application closer to your travel date. Check the requirements for your intended travel destination, as some countries require visitors to hold passports that do not expire within three or six months of travel. If you're visiting one of these countries you may not be allowed to travel, even if your passport is still technically valid. Also, research required visas, as these will also take time to process. All paperwork should be organized well before your departure date.
Take a methodical approach to planning your group vacation and no detail will be overlooked. Then, once you jet off,  you can breathe easy, knowing you've taken care of everything to enjoy your well-deserved group getaway abroad.