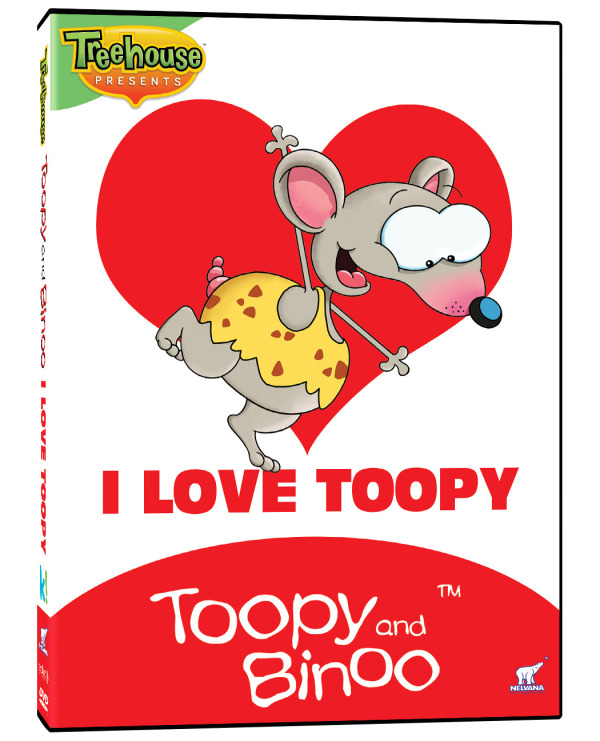 Toopy Toopy, Binoo Binoo,
Toopy Toopy, Binoo Binoo Binoo,
Toopy Toopy,
Binoo Binoo,
Toopy and Binoo!…
I just caught you singing the Toopy and Binoo theme song, didn't I? Now guess what? I bet you are going to have that song stuck in your head for the rest of the day. I know I will!
As simple as that song is, it's catchy, just like every episode of Toopy and Binoo. You can't help but fall in love with Toopy, the over-sized mouse with the engaging personality, and Binoo, the tiny cat who never says a word, but never misses a trick, and who often perceives things well before Toopy has noticed.
X-Man was the one who first introduced me to Toopy and Binoo.  We've spent many hours watching countless episodes of this Canadian children's program. Yes I admit it, I have a soft spot for Toopy and Binoo. What's not to love about such happy characters who teach kids great lessons about such things as sharing, respect, love, and friendship?
I Love Toopy comes with 15 different episodes – that's 75 minutes of love and enjoyment for you and your little ones! This DVD includes episodes:
"Duckling (The Best of)," "Baby Toopy," "Worm Circus," "The Big Race," "Gone  Fishin'," "Space House," "Little Red Binoo," "Jungle  Toopy," "Super Toopy," "Magic Mirror," "Toopy Goes Bananas," "Camp Out," "Storm in a Bottle (Funny Bunny)," "Space House," "Bubbles."
I opened the I Love Toopy DVD first simply because, well, it's Toopy that really makes me chuckle, so I wanted to see this one first.  To my surprise, I hadn't seen all the episodes yet! I was sure I had. This DVD was every bit enjoyable as watching it on TV – except better! More Toopy and more Binoo! Oh yes, and don't forget Patchy-Patch, Toopy and Binoo's best stuffed friend! Patchy-Patch resonates with me because I had a well-loved stuffed animal as a kid. We really enjoyed our I Love Toopy DVD!
I Love Binoo also comes with 15 episodes:
"Pet Palace," "Binoo's Birthday," "Sparkle Binoo," Toopy's Surprise," "Binoo's Letter," "Magic Whoosher," "Superball," "Funny Bunny," "The Castle," "The Big Blue," "The Lost Bear," "Where's Binoo," "Invisible World," "Eggheads," Toopy's Present."
We have yet to watch I Love Binoo, however, we recognize some of the titles on this DVD. After enjoying I Love Binoo, we are very much looking forward to sitting down to enjoy Binoo's DVD.  I
In I Love Binoo, Binoo gets ready for Valentine's Day, plays peek-a-boo with Toopy, gets lost playing with books and, in true Binoo style, has many other adventures!
For Valentine's Day this year, celebrate the holiday with your favorite friends – Toopy and Binoo. With TWO jam packed DVDs of fun, I Love Toopy and I Love Binoo make the perfect gift to show your little one(s) just how much you love them.
Guess what? Kaboom! Entertainment has LOVE on the brain.  They are offering Canadian Blog House readers the chance to WIN BOTH DVDs: I Love Toopy AND I Love Binoo!  I know many of you have little ones that would just LOVE to get their hands on these DVDs!
For more information on all the great programming offered by Kaboom! Entertainment, be sure to like Kaboom! Entertainment on Facebook, to keep up with all the latest news and promotions!
Here's how you can enter for your chance to WIN!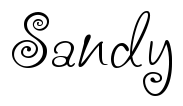 Disclosure:  Canadian Blog House was provided with the above DVDs in exchange for this review. All opinions are our own.