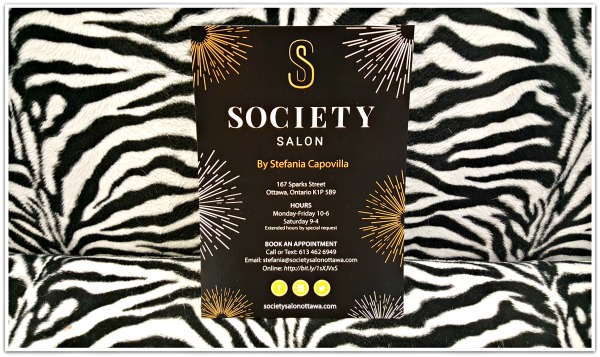 Since moving to Ottawa a few years ago, I've struggled to find a hair stylist that I love – and trust with my hair! It appears my struggles may be over since meeting Stefania Capovilla of Society Salon, on Sparks Street, in downtown Ottawa.
In my quest to find my ideal hair stylist, I've visited a number of salons in the Ottawa area, having my hair cut and styled by many different stylists. I haven't always been completely disappointed with my cuts, but I've always come home from my hair appointments wanting nothing more than to re-wash my hair, and style it the way I had asked for it to be styled.
I've had my hair parted in the middle when I've asked for it on the left side.
I've had my hair curled under, in a "bob-like" style, when I've asked for it to be "flippy".
I've had my hair washed, cut…and not blow-dried…when I've asked for a "wash, cut, and style".
I've always had the impression that the hair stylists I've had aren't good listeners…or maybe something always gets lost in translation. It has started to feel like it's me that cannot convey exactly how I want my hair cut and styled.
With Stefania Capovilla, I've finally found my ideal hair stylist, and I couldn't be happier!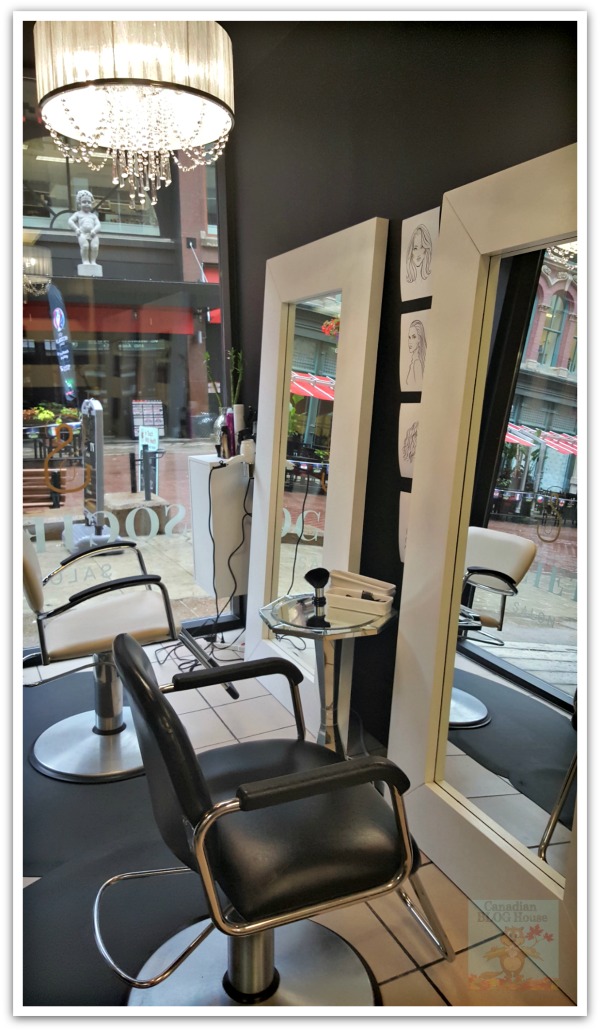 It was a dreary Saturday morning when I met with Stefania at Society Salon. Stefania was like a ray of sunshine – equally as beautiful inside, as she is outside.
For someone who cuts the hair of some of the most important folks in Canada, you would never know it. Stefania is the epitome of a down-to-earth Canadian.
There are no "hairs"….I mean "airs"…about her!
Stefania, who is also a part-time faculty member at Algonquin College in the Hairstylist program, made me feel relaxed and comfortable, and gave me the feeling that I had known her for years.
And guess what? She listened to me! Stefania took the time to understand what I was looking for in a haircut – and how I wanted it styled.
I wanted layers, volume and flippy hair…and I got it!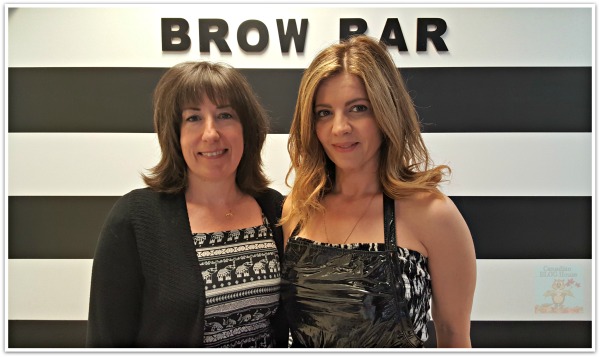 I really shouldn't have been surprised she is THAT good. After all, Stefania Capovilla is the hair stylist for Prime Minister Justin Trudeau. She has been cutting Justin's famous locks since 2008. A Prime Minister doesn't trust their haircuts to just anyone – just ask former Prime Minister Stephen Harper, who was also a client of Stefania's while he was in office.
[bctt tweet="Meet Stefania Capovilla: The Stylist Behind Society Salon – And Prime Minister Justin Trudeau's Hair! " username="CanBlogHouse"]
So what keeps these high-profile politicians coming back to Stefania, besides her exquisite styling skills?
Her ability to keep secrets.
I won't lie. The curious quasi-journalist in me was hoping I would leave Society Salon with at least one or two fascinating bits of info about Justin and his hair.
What I learned was that Stefania is very good at keeping secrets. That's what keeps her famous clients coming back.
She graciously answered a few very general questions I asked but, requested that I not mention any details about that part of our discussion in my post.
I respect that – fully, completely. I'm also good with secrets when asked.
So I enjoyed our short little chat about Justin, Steven, Jim (Flaherty), and Jeannie (Beker) – these names have previously been made public prior to this post – and then we moved on.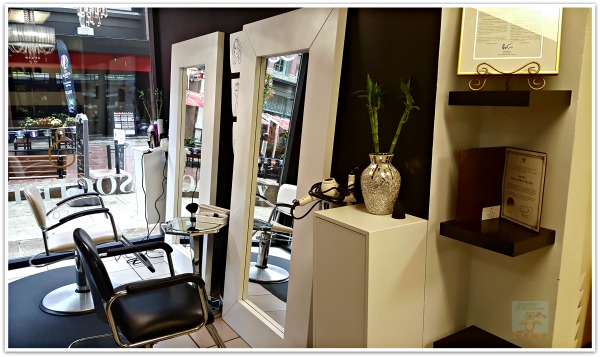 What brought me to Stefania's Society Salon was an invite I had received from Ottawa Life's fashion editor, Alexandra Gunn, who had asked me to attend the grand opening of Society Salon a few days earlier. I was not able to attend, so instead, Stefania invited me to visit her salon Saturday morning – the same day I was to be attending my first Governor General's Performing Arts Awards show.
Born and raised in Winnipeg, Stefania moved with her family to Kelowna, where she studied hair styling, eventually following an ex-boyfriend to Ottawa, where she began cutting and styling client's hair from a room in her own city condo. Her 20+ year career has taken her from that condo, to various salons, including Ottawa's infamous "Rinaldo" salon.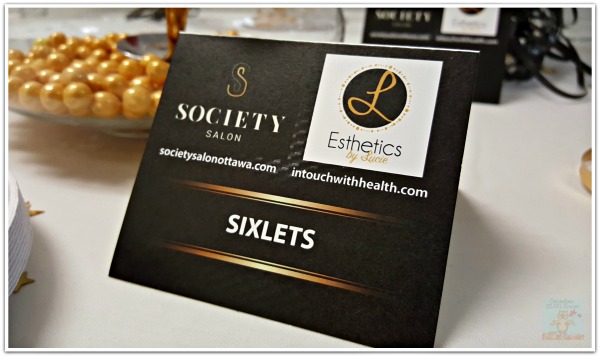 Stefania long dreamt of owning a salon in the heart of downtown Ottawa on Sparks Street, and it was only recently that her dream came true when Stefania spotted an ad in Kijiji. A woman named Lucie Rosano was looking to partner with a stylist to compliment her esthetics business, Esthetics by Lucie…and the rest, as they say, is history.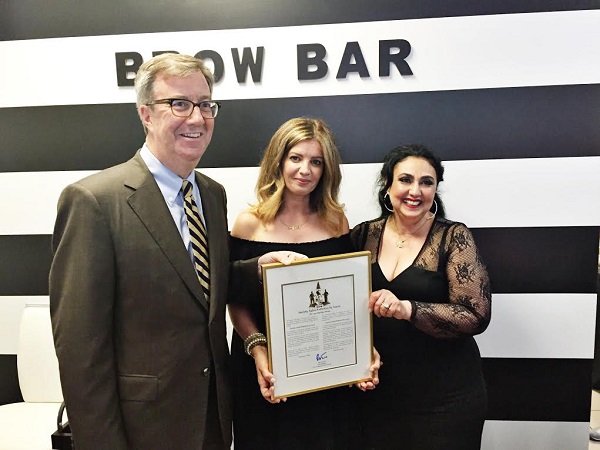 Lucie Rosano brings with her over 34 years of experience, specializing in Brazilian waxing. New to Esthetics by Lucie is the recently launched eyebrow bar, and an express shellac manicure service.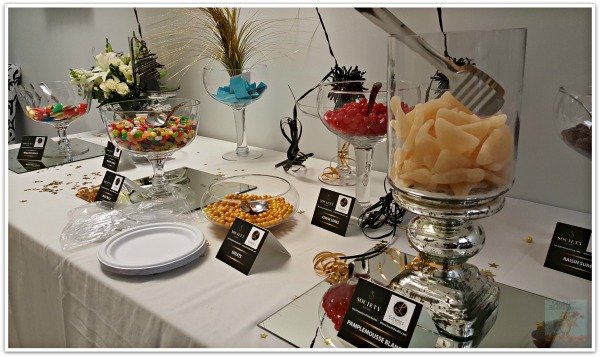 After celebrating the grand opening of Society Salon on June 7th, Stefania and Lucie are set to take Sparks Street by storm. With renovations to the salon nearly complete, a client roster full of the who's who of Parliament Hill, a fabulous salon location nestled amongst popular pubs, eateries, coffee shops, retailers, MP offices, and the CBC building, Society Salon is already making a name for itself.
With the successful launch of Society Salon comes increased business, and the need for another member to join the team. Lauren Hill has recently joined Society Salon, bringing her talents to the blow dry bar!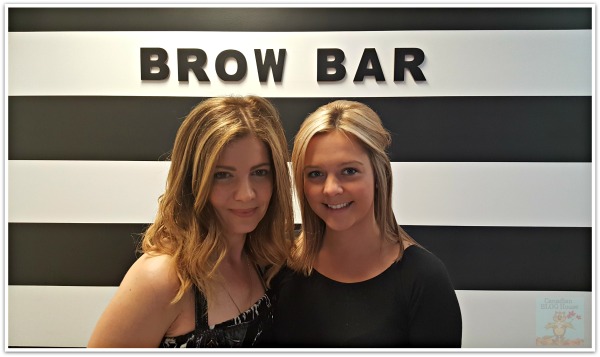 Add to all the buzz, Society Salon's signature "Blow Dry Bar" and you've got a recipe for success. After a long day at work, many Ottawa women look to Stefania to work her magic to get them ready for a night out at one of Ottawa's many charity, political, or media events.
Stefania's Blow Dry Bar offers these fabulous Ottawa creations:
As evidenced by Justin Trudeau's luscious locks, Stefania Capovilla is especially good at working with wavy/curly hair. She should know a thing or two about curly hair. Stefania told me her hair is naturally curly. It's so curly, in fact, she uses a flat-iron to straighten her own hair, then uses a curling iron to get those beautiful waves at the ends.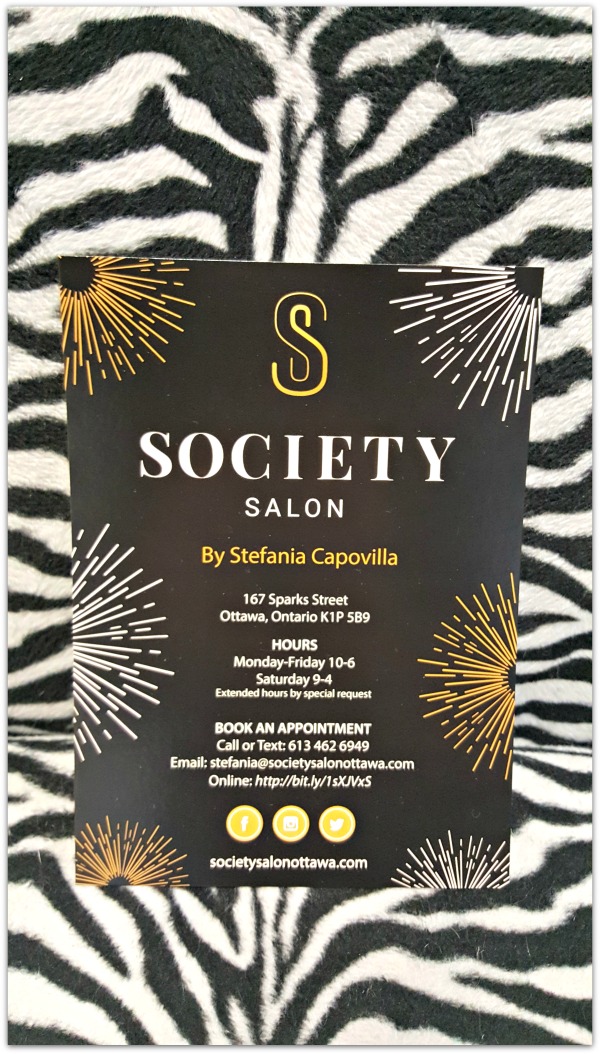 Society Salon is located at 167 Sparks Street in downtown Ottawa. Open Monday-Friday 10-6, and Saturday 9-4, appointments may also be made outside these hours by special request.
To stay up-to-date on what's happening, be sure to follow Society Salon on Twitter, like Society Salon on Facebook, and follow Society Salon on Instagram!
Many thanks to Stefania for agreeing to cut and style my hair so that I was "red carpet ready" for the 2016 Governor General's Performing Arts Awards!!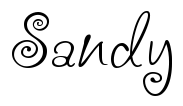 Disclosure: Canadian Blog House received a hair styling appointment in exchange for this post. All opinions are our own.