I may have missed the Governor General Performing Arts Awards last year, however, this year was my year to walk the red carpet at Ottawa's prestigious, and most exciting, gala event of the year!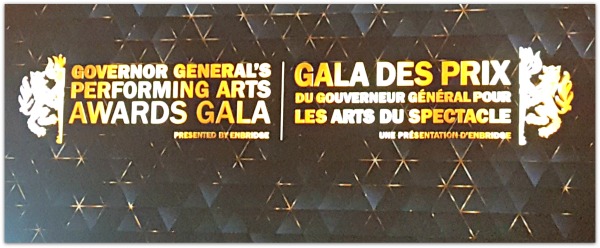 "The Governor General's Performing Arts Awards were created in 1992 under the patronage of the late Right Honourable Ramon John Hnatyshyn (1934–2002), 24th Governor General of Canada, and his wife Gerda.
Each year, Governor General's Performing Arts Awards are presented for Lifetime Artistic Achievement in the categories of theatre, dance, classical music, popular music, film, and broadcasting. These awards recognize artists who have made an indelible contribution to Canada's cultural life. Recipients of these awards are nominated by the general public."
The Governor General's Performing Arts Awards are the highest tribute offered to Canadian artists.
This year's Lifetime Artistic Achievement Award recipients were singer-songwriter Susan Aglukark, tenor Ben Heppner, contemporary dancer Marie Chouinard, playwright Suzanne Lebeau, and film producer Robert Lantos.  John D McKellor received the Ramon John Hnatyshyn Award for Voluntarism in the Performing Arts. Michael Bublé was the recipient of the NAC Award, however, due to recent throat surgery, Michael was unable to attend to accept his award, so instead, will be honoured at the #GGAwards in 2017.
Our exciting evening at the Governor General's Performing Arts Awards at Ottawa's National Arts Centre, started off with the red carpet arrival of all the special guests, including previous #GGawards recipient, actor Tom Jackson.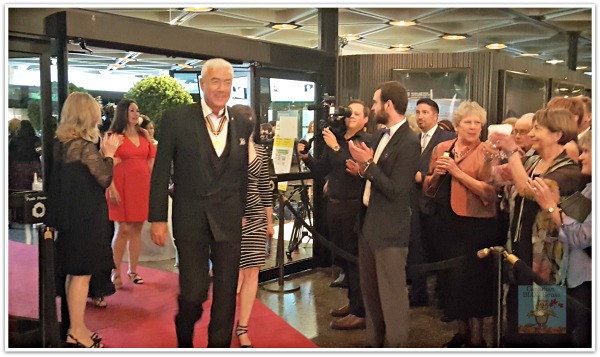 It was very exciting to be able to see some of my favourite Canadians up close and personal, like singer Chantal Kreviazuk:
And singer Susan Aglukark:
I must admit, I had not heard of some of the laureates until my evening at the #GGawards . Robert Lantos was one. You may not know his name either, but you have likely heard of his production and distribution studio (Canada's first!), Alliance Communications Corporation.
Laureate John D. McKellar entered the red carpet area to warm applause. It's no wonder. For over 50 years, this impressive Canadian has been a very active volunteer, generous donor and pro bono legal advisor.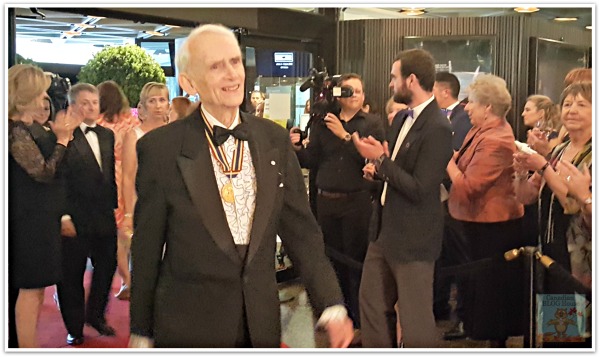 John D. McKellar also happens to be the proud father of Tony Award winner, Don McKellar, who was the one who delivered a fabulous presentation about his father at the awards show.
Of course, this evening was all about the laureates and the #GGawards, however, I would be remiss if I did not mention all the jaw-dropping fashions seen on many of the guests in attendance that evening, such as this eye-catching outfit worn by Honorary Chair of the GGPAA Gala, Suzanne Rogers.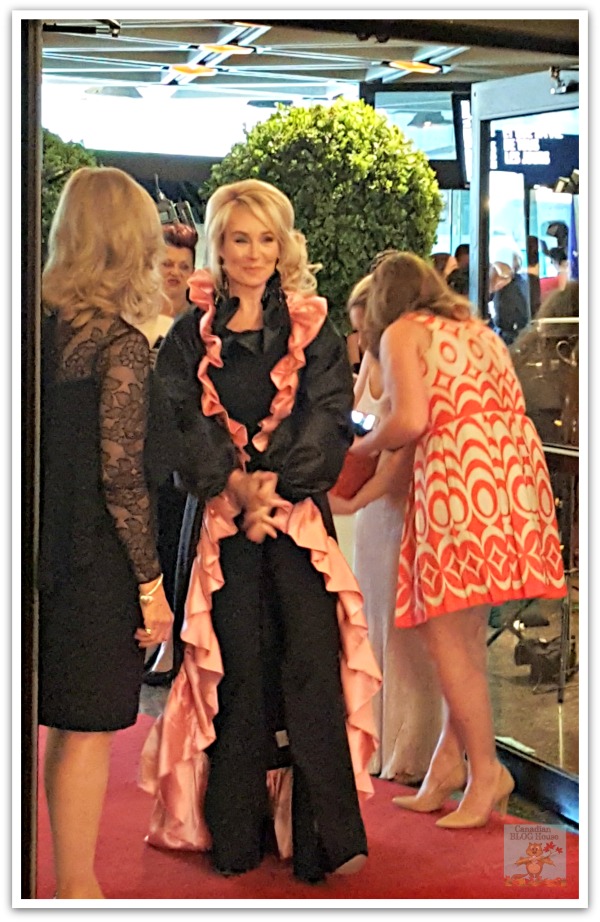 Of course, the special guest of the evening, His Excellency, Governor General David Johnston, with his wife Sharon, delighted the crowd with their entrance on the red carpet:
While the laureates and special guests made their way down the red carpet, attendees enjoyed mouth-watering appetizers, wine and beer, set out around the room in beautiful displays.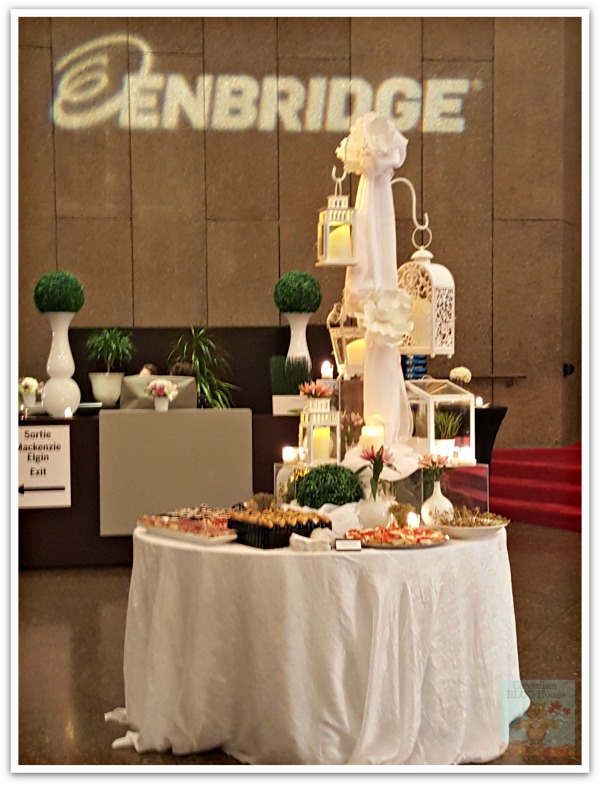 The foyer was abuzz with excitement as laureates, and special guests, made their way up to this special stage for photo opportunities.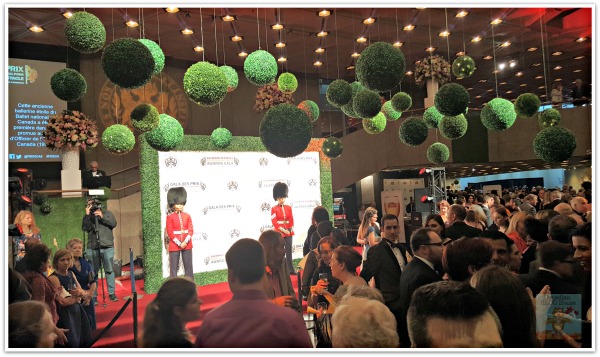 I managed to sneak a quick photo on the stage myself…with this stoic Ceremonial Guard!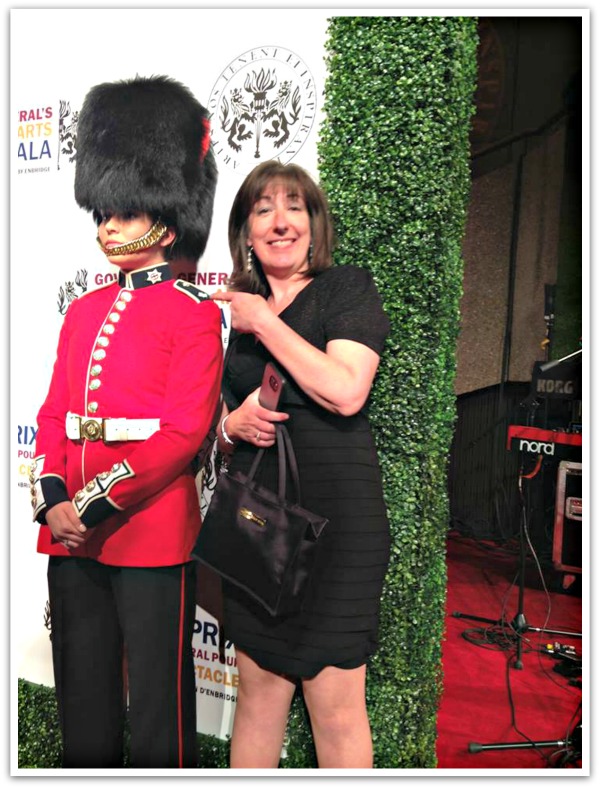 The awards show itself was a fascinating glimpse into the lives of the laureates. Each laureate was honoured by a personal friend, family member, or colleague, all of whom shared funny, endearing, and amazing stories of those being honoured. I learned so much about each and every award winner that night!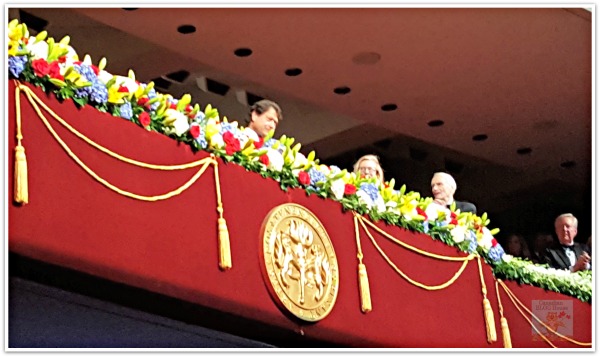 As for the host of the evening, Colm Feore, the organizers of the #GGawards made a terrific choice in choosing this talented actor and – who knew?! – great comedian. Colm had the crowded chuckling on numerous occasions during the evening:
Some of my favourite moments from the #GGawards included when Don McKellar (introduced by Colm Feore below) spoke of his father, John D. McKellar, saying "this award is really an award for great parenting" and sweetly telling his father that he had been "a good dad for a lot of people".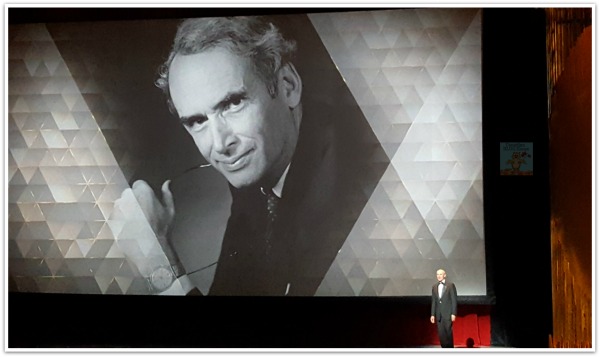 Highlights for me also included seeing Susan Aglukark honoured with an award, and Chantal Kreviazuk perform a beautiful song to close off the evening show. I also enjoyed catching glimpses of actor Paul Gross during the gala. We even had the chance to sing "Happy Birthday" to the Governor General, as he was celebrating his 75th birthday this week.
The charismatic Ben Mulroney and his wife, Jessica, also attended the gala, however, I never did have a chance to spot Ben and Jessica amongst the crowd.
You won't want to miss out on the 2017 Governor General's Performing Arts Awards at the National Arts Centre – for two reasons.
Michael Bublé and…
The beautiful, newly renovated, National Arts Centre, set to be completed in time for next year's #GGawards. We got to see an image of what the "new" NAC is going to look like!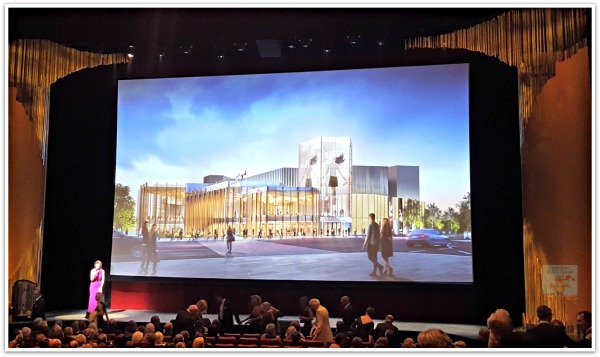 A huge thank you to the organizers of the 2016 #GGawards and the National Arts Centre, for allowing – and even encouraging – everyone to use their mobile phones to record the festivities of the evening! What a wonderful, and refreshing, message this was!
For more information on the Governor General's Performing Arts Awards, and to nominate a Canadian for the 2017 #GGAwards, please vist the GGPAA website! For more great photos showcasing this exciting event, check out the Governor General's photo gallery!
Many thanks to the wonderful Melissa, at National PR, for inviting us to this exciting event!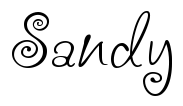 Disclosure: Canadian Blog House received passes to this event, however, was not obligated to write this post. All opinions are our own.