The Brick and Big Brother Canada came knocking on the door of Canadian Blog House recently and invited us to come to Toronto to visit them in their house in the replica Big Brother Canada HOH room at The Brick's College Park location! What a great opportunity and exciting experience we were offered! Unfortunately, we were not able to make the trek to Toronto that weekend, so instead, my friend and fellow blogger, Ann from Kickass Living, and her daughter Meagan, happily took our place.
For those of you who are Big Brother Canada fans, don't forget to come enter for your chance to WIN your very own Big Brother Canada VIP evening at The Brick in Toronto!
For a little taste of what you could experience in the Big Brother Canada replica #HOH room, here's Ann's review:

My kids and I are huge Big Brother fans. We watch every season of Big Brother Canada and also every season of the American version. Imagine how excited I was when Sandy invited us to attend a special Big Brother Canada event, on her behalf, being hosted by The Brick in Toronto.
My daughter and I said YES right away, packed up the car and went on a road trip. We were not going to let the 4.5 hour drive to Toronto curb our enthusiasm! Instead, we headed out for a fun adventure, just the two of us.
The event was held at the College Park Brick store. Once inside the store, we were ushered to the back of the store to a replica of the Big Brother Canada HOH room!  Meagan and I were so excited.
Check out the room! My daughter and I could not believe how big the room was and we both said that we would LOVE a room like this at home. The gorgeous bed had a  white leather headboard and frame. The floor was a nice bleached wood that made all the furniture pop.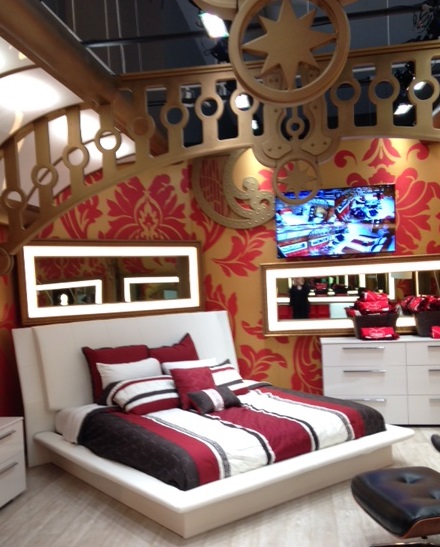 We noticed a huge screen on the wall broadcasting 4 feeds. I assumed that it was feeds from the show until I saw myself on the screen! It was so weird to watch myself walking around the HOH room! I looked everywhere for the cameras and could not see any.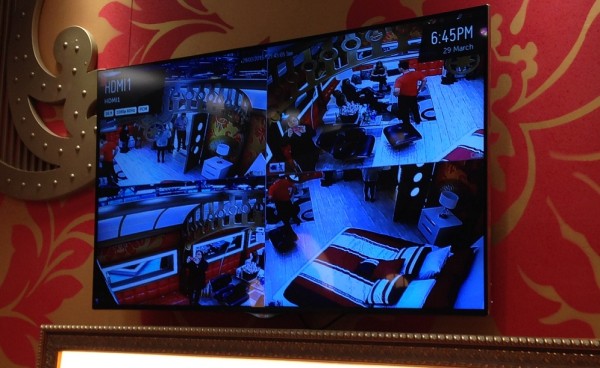 After checking out the cool room and watching ourselves on the feeds, we sat on the most comfortable white leather couch and watched the Sunday night episode. There were a number of BB fans there, we all sat in the HOH room, ate snacks, watched the show and then talked strategy during the commercial breaks. Here is Meagan texting about the episode during a commercial break. Look at that couch! I want one in my house.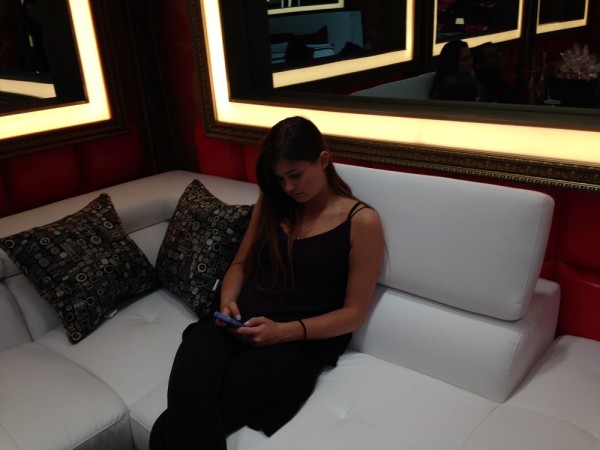 The hour flew by and the show was over. The gracious reps gave us some cool items! Check out the Brick cookies and the Big Brother pyjamas!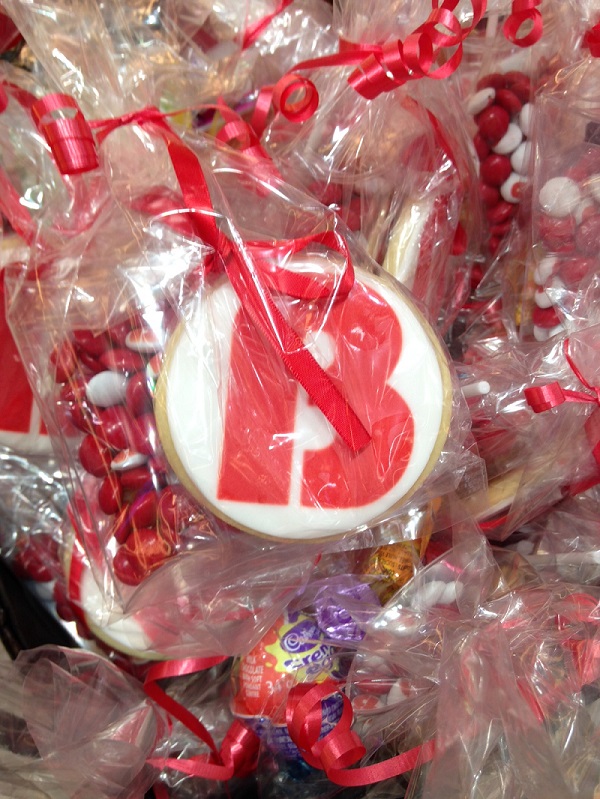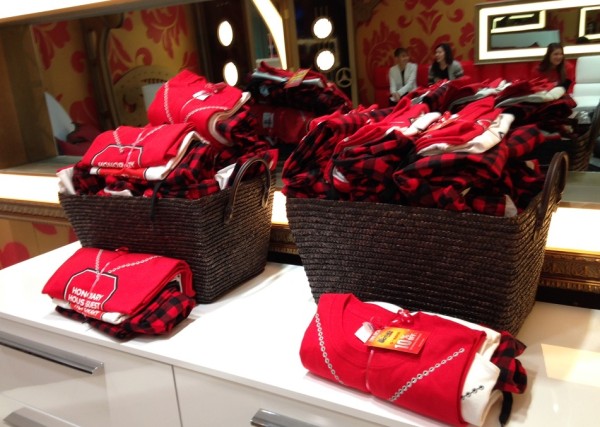 After the show, I found out where the cameras were hidden! You see the mirror behind Meagan's head? There are some all around the room….. and guess what is on the other side

 Ann is a widow and single mom. She is learning how to live chapter 2 of her life and is sharing her journey on this blog. Ann  also shares "kickass" things that she discovers along the way