Growing up, my mother instilled in me a great love of holidays.  Whether it was Thanksgiving, Christmas or Easter, holidays were always a time to celebrate in our household.  What I always loved most about the holidays (besides my mum's cooking that is!), was the fact that my family would always gather together to celebrate, have fun, and catch up on the latest family news at a big family gathering.  Of course, with my mum's love of taking pictures, there was always a camera around to record all the family fun.
What about you? Do you love the holidays? What celebrations or holidays make you want to get out your camera and record some memories? Maybe you just love taking candid shots of the kids during quiet time, or sneaking a pic of a friend or family member when they are doing something funny.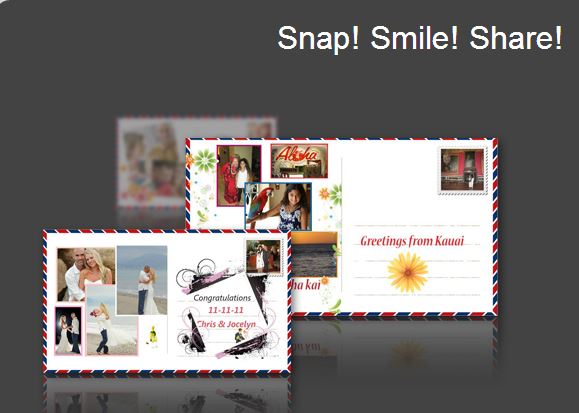 PhotoPad and Canadian Blog House want to know what special photo memories do you LOVE? What photos bring back treasured memories of a great family gathering, fun times spent with friends, or precious moments with your kids and pets? We want to see them!
Relive those great memories by creating a PhotoPad Virtual Post card using a personal photo that you LOVE and sharing it on the PhotoPad Facebook page!

 Not only will you get to have fun making your own PhotoPad creation but…you will get the chance to WIN a $50 Amazon gift card courtesy of PhotoPad!!
For those of you that follow my blog, you may remember that I have featured the super fun PhotoPad Facebook app a couple of times recently.  Here is the adorable post card made by our most recent winner, Darwin: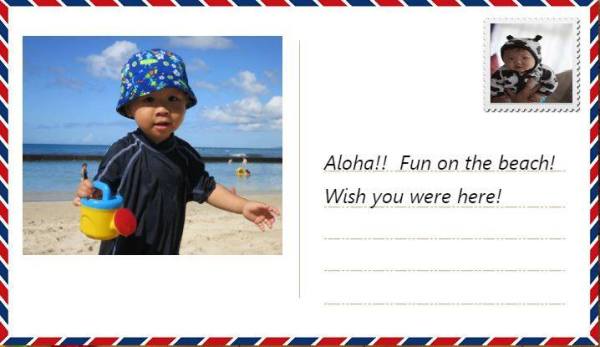 Creating a PhotoPad post card is so quick and easy, and once you create it you can keep your project on your virtual bookshelf, or you can share it with friends and family via Facebook or email.  Great for sharing with family that live far from home!
REMEMBER – You MUST create your own PhotoPad Post Card AND share it on the PhotoPad Facebook Page in order to be eligible to win!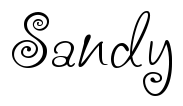 DIsclosure:  Canadian Blog House received compensation in exchange for this giveaway.  All opinions are our own.