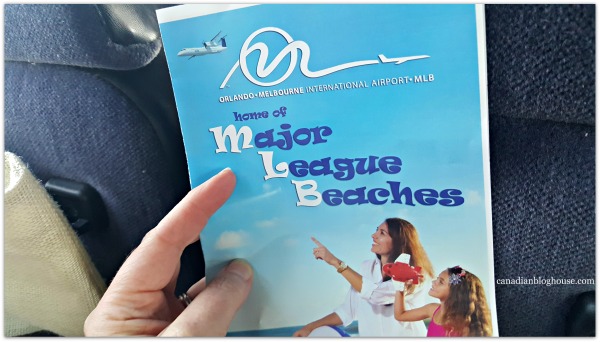 Canadian Blog House was invited to fly to Florida to experience this whirlwind #FlyPorter #FlyMLB media trip to Melbourne on Porter Airlines. All opinions are our own. 
Fly To Florida With Porter Airlines
Looking to fly to Florida this winter?
Prepare for take-off Ottawa and Windsor!
Porter Airlines has your ticket to the Sunshine State!
Starting December 16th, Canada's Porter Airlines will launch two new non-stop routes direct from Ottawa and Windsor, Ontario to Melbourne, Florida, on Florida's Space Coast – Porter's first U.S. flights outside of Billy Bishop Toronto City Airport (and Porter Airlines' first U.S. destination from Ottawa's airport).
Passengers can fly to Florida direct with seasonal weekly flights that will run from December 16th to March 31st.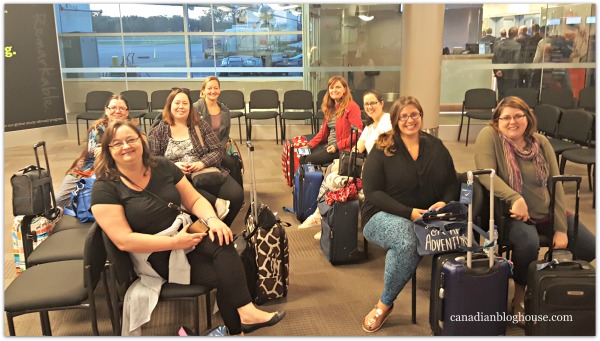 Never one to pass up the chance to experience the opportunity to visit Florida, I hopped aboard a Porter Airlines flight to Melbourne (via Toronto) this week, with 30+ other travel writers, to take part in a whirlwind 2 day media tour of Orlando-Melbourne International Airport (MLB), and the beautiful Melbourne area.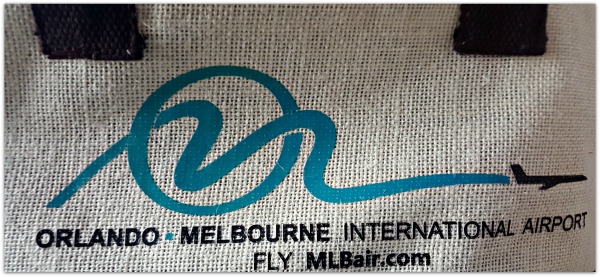 Our first day started early in Toronto with greetings from our hosts from MLB, the fabulous Anushka and Rockin' Rob. These two took escorted us on our Porter Airlines flight and, along with Miss Mia who met us in Melbourne, took great care of us during our time in Melbourne.
Don't you just love Anushka's flamingo dress?!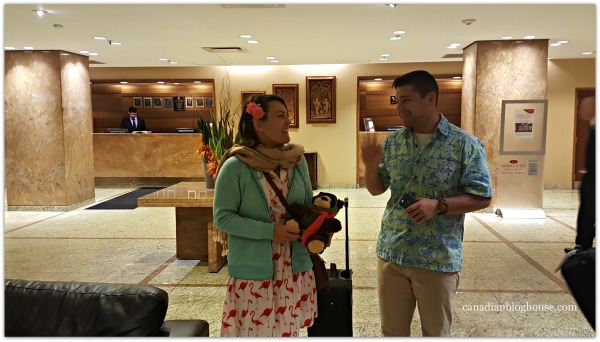 Flying Refined
It's about to get SUPER easy to do two things Canadians love to do in Florida – visit Walt Disney World and spend time by the ocean.
I never had the pleasure of flying with Porter Airlines until this trip. It's not that I didn't know about this great Canadian airline, it's just that I tend to book direct flights, to get me where I want to go – fast.
Porter Airlines does have direct routes to several US destinations, I've just never had reason to visit any of these destinations – yet.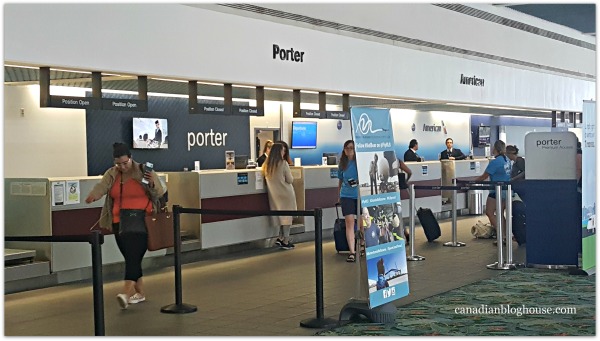 That's why I love the fact that Porter Airlines will now be flying direct from Ottawa to Melbourne, Florida.
And while a direct flight to Florida is a fabulous thing, I found out there are so many other reasons to love Porter Airlines…
Take Offs and Landings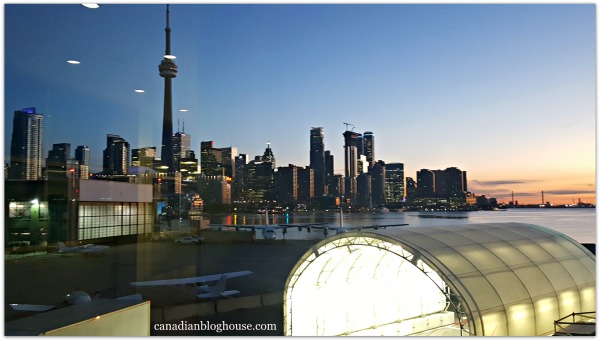 You'll be hard pressed to find two more beautiful views than what you will see when landing and taking off from Billy Bishop Toronto City Airport, and Orlando-Melbourne International Airport.
In fact, BOTH of these airports were voted onto this list of the ten most scenic airport landings in the world in 2017.
See for yourself!
MIB was also voted the most beautiful airport approach in the United States…
Billy Bishop Toronto Airport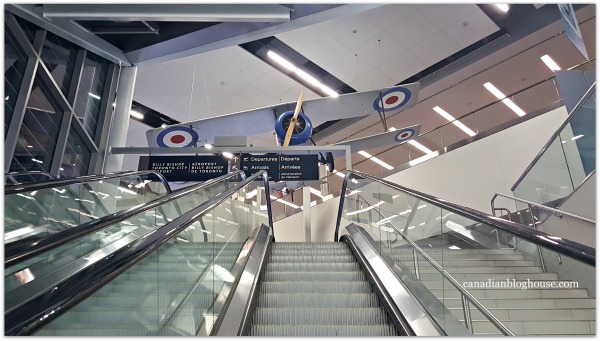 If you ever have the chance to fly in and out of Toronto on Porter Airlines, instead of connecting through Toronto's main international airport in the suburbs, do it. Not only is the view fantastic, it's super close to all the action in downtown Toronto.
This airport is located on the Toronto Islands. You can take a ferry across to the main land or, you can simply use the series of moving sidewalks and escalators that bring you down into, and through, an underwater tunnel that leads you into downtown Toronto. SO easy!
Plus, Porter Airlines offers a complimentary shuttle bus from Billy Bishop Toronto City Airport to the Fairmont Royal York Hotel adjacent to Union Station, making connections to other transportation services in downtown Toronto even easier.
Porter Lounge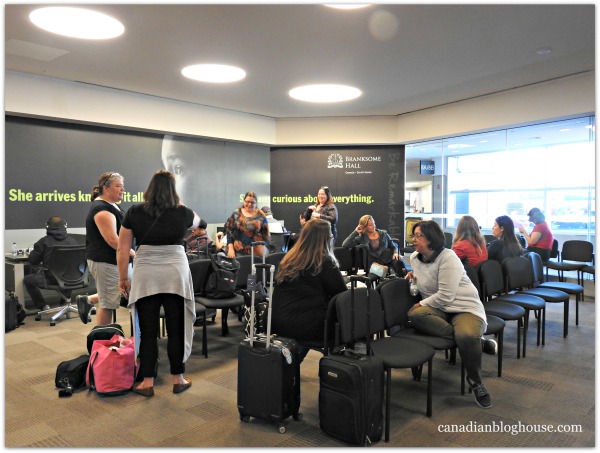 Flying can be this relaxing…with Porter Airlines. That's because Porter provides ALL passengers flying in or out of Ottawa and Toronto with access to a Porter Lounge.
Here you can relax with a premium coffee, tea, or a cold beverage, and tasty snacks, like my fave Walkers Shortbread! All complimentary!
Enjoy your beverages and snack while relaxing in the lounge seating. Use the complimentary WiFi and charge your electronic device while you wait for your next flight.
As their slogan goes, this is "flying refined".
Complimentary Snacks And Beverages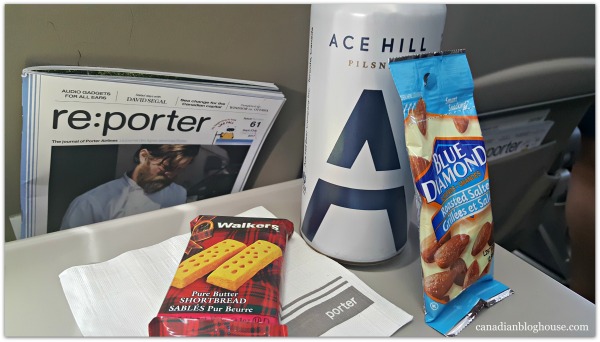 The availability of complimentary snacks and beverages is not a deal breaker for me, however, this is one perk that Porter Airlines offers, and I happen to love it.
An impressive array of quality snacks awaits all Porter Airlines passengers. Walkers shortbread cookies top the list for me but, if you prefer roasted almonds, veggie chips, or banana bread, Porter Airlines offers these options as well.
Then there are the beverages. When was the last time you received complimentary beer and wine on a flight, when seated in the economy section? It's been awhile, right? Porter Airlines offers all passengers their choice of complimentary water, pop, or juice, and for adult passengers, a choice of white or red wine, and beer.
And they don't scrimp on the portion size either! I admit it…this glass was FULL when the flight attendant gave it to me. On my way home I enjoyed a full can of Ace Hill Pilsner beer.
Cheers!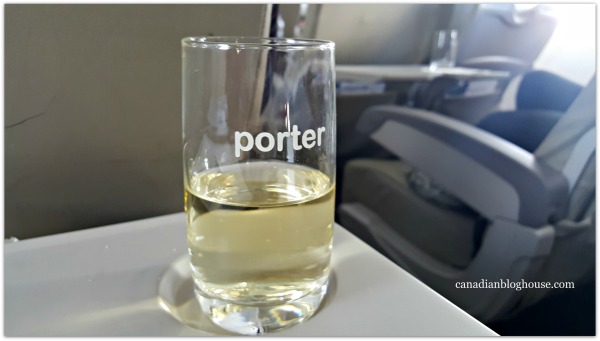 Visiting The Home Of Major League Beaches
Our experience continued to impress me after landing at Orlando-Melbourne International Airport.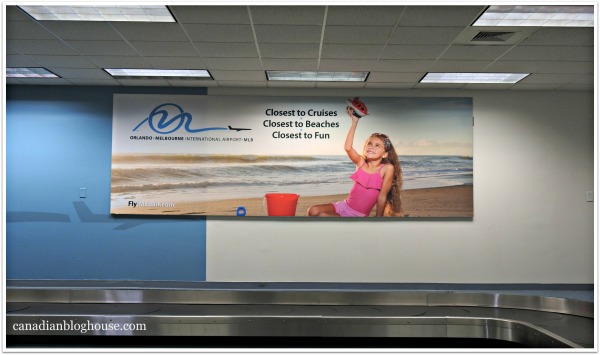 A water-cannon salute (reserved for special flights), smiling faces, the sounds of steel drums, and complimentary fresh Florida orange juice. There's no better way to be greeted upon arrival in the Sunshine State!
Aside from the water-cannon salute, all passengers can expect this special treatment.
It's a full-on concierge experience at Orlando-Melbourne International Airport!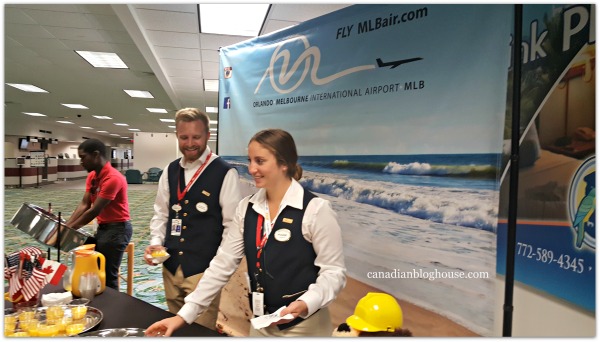 Especially if that greeting includes a warm welcome from MLB Airport Executive Director, Greg Donovan.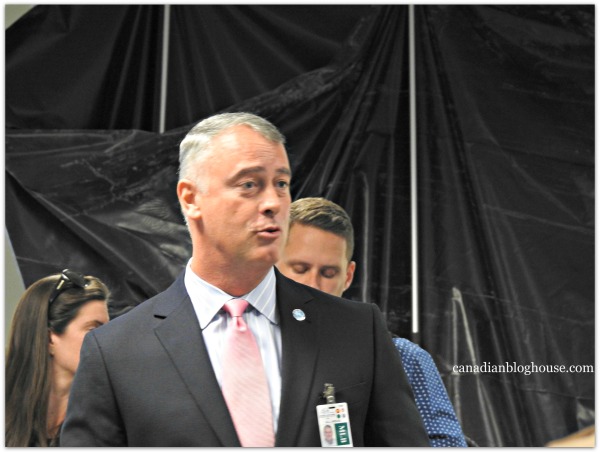 Greg's face beamed while he described all the exciting things happening with Porter Airlines, and at MLB.
In the midst of renovations to the customs section of the airport, MLB will soon be home to a brand new Foreign Inspection Station. This F.I.S. will be the most technologically advanced entry point in the U.S., capable of processing up to 400 people per hour.
Faster processing means a faster arrival at the beach!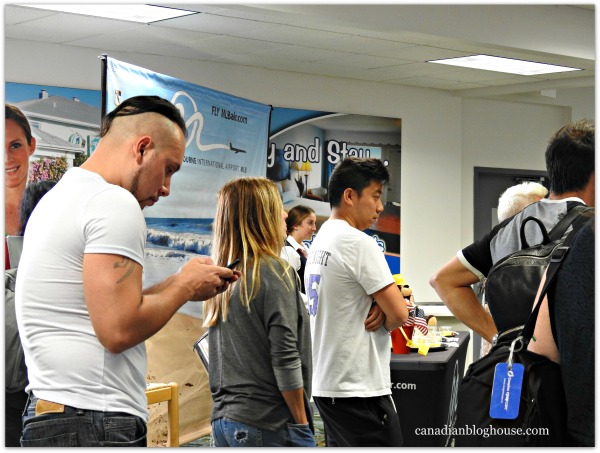 A quick behind-the-scenes tour highlighted many (soon to be completed) renovations…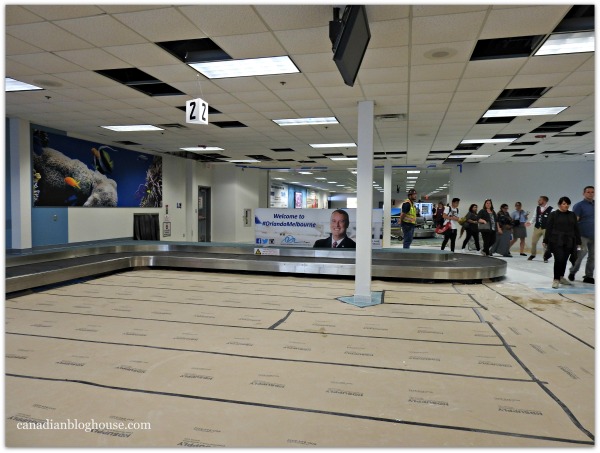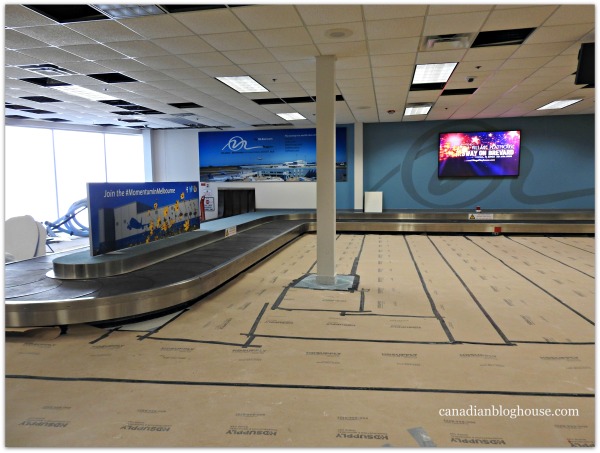 It's all about a positive customer experience at MLB, says the very personable and engaging Greg Donovan.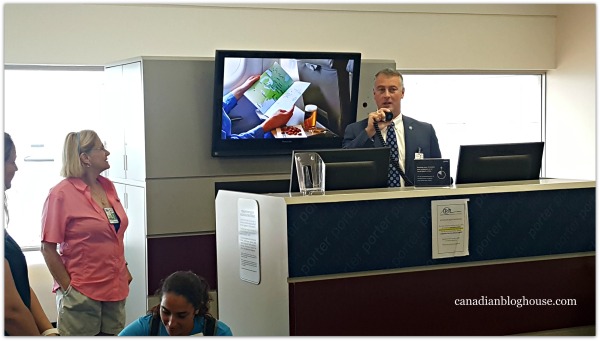 Signs of Greg's positive customer experience are everywhere at MLB including this gentle Florida sea creature that is sure to make passengers smile…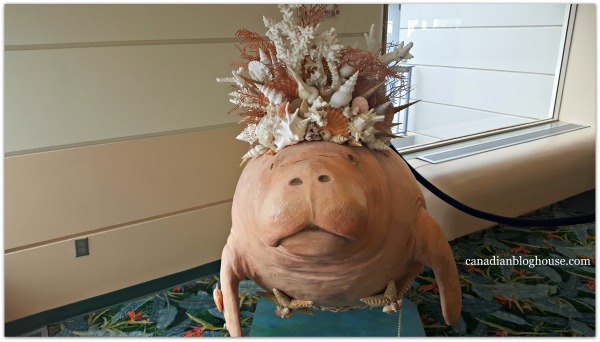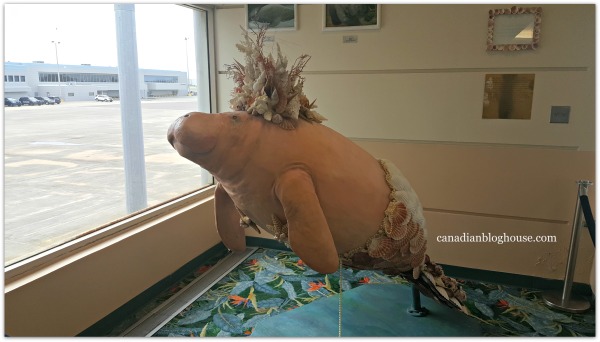 Or this sweetheart, Kuma the MLB Ambassador Dog…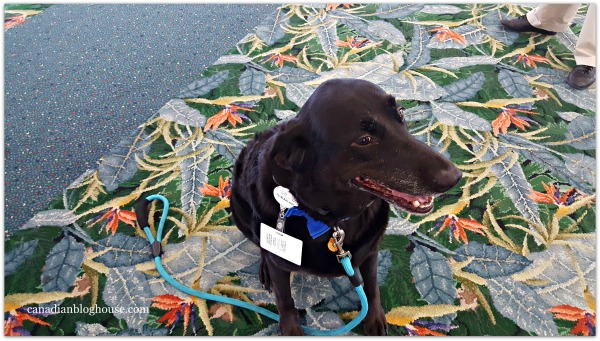 Kuma pays regular visits to MLB to help calm nervous flyers, delight kids, and make all dog lovers like me, smile. She is the first trained airport ambassador dog in the U.S.
I can't forget MLB's other mascot – Chompers the 6 foot alligator, who resides on the airport property. I did not get a photo of Chompers. He was a little elusive…and I was glad about that!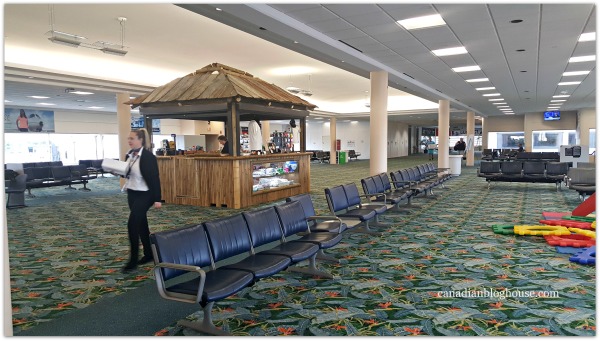 For those that love cruising, MIB is the closest airport to Port Canaveral cruise ships.
With great staff, shorter wait times than at the larger airports in the area, and impressive renovations nearly complete, Orlando-Melbourne International Airport is the ideal place to land when you fly to Florida.
A huge thank you to the teams at Porter Airlines and Orlando-Melbourne International Airport for hosting such an incredible experience. Your warmth and hospitality made our whirlwind trip something we will never forget!
And in case you couldn't see us waving through our little windows, Lori, we all noticed the wonderful goodbyes we received from the tarmac!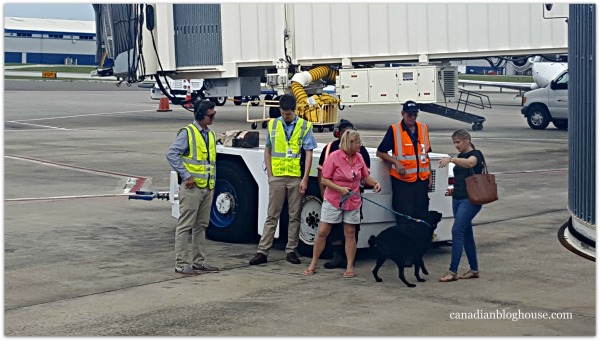 I can't wait to share more about my time in the beautiful city of Melbourne, Florida with you! Stay tuned!
Have you ever considered flying into Melbourne when you visit Florida?