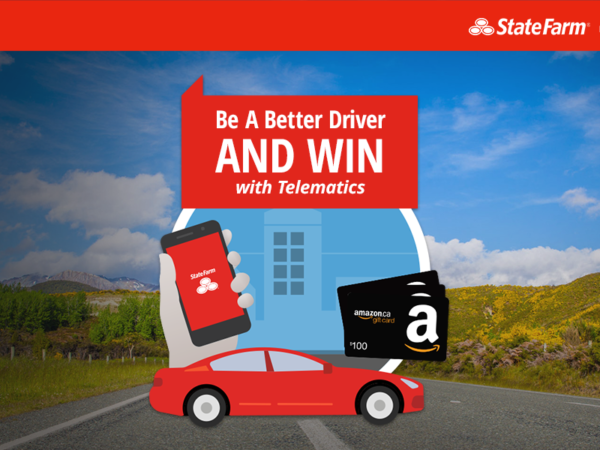 Canadian Blog House received compensation in exchange for promoting the State Farm Be A Better Driver And Win With Telematics contest. All opinions are our own.
You're a great driver, right? What if I told you that you could be a better driver, would you let me show you how?
I've been a driver for over 30 years. I learned to drive in Toronto back when the population was much smaller, and the roads around the city were significantly less congested. I took a special driver's education course through my high school, and my mum took me out for many practice runs while I was learning to drive.
Over the years, I have grown to become a much more confident driver. But, I wasn't always confident in my driving.
I went from being someone who learned how to drive in a big city with great confidence, to someone who moved to a much smaller city, and lost that confidence. There were many years when there was no way you would catch me driving in and around downtown Ottawa, never mind on our crazy, busy Highway 417.
After moving to Ottawa, I managed to get that confidence back. Now I think nothing of driving in downtown Ottawa on crowded streets, full of cars, pedestrians, and bicyclists. I regularly drive across Ottawa using our busy highway, without giving it a second thought.
No matter how good I think my drivings skills are now, I could always be a better driver, and so could you…with help from Telematics.
State Farm's Telematics is the first fully mobile telematics insurance program in Canada. Telematics is "an interactive tool that lets you analyze and improve your driving habits and then rewards you with savings of up to 25% on your auto insurance premium at renewal."
"Telematics is a usage based insurance program that allows you to learn more about your driving habits and rewards you with additional savings on your car insurance based on how you drive. Simply download the State Farm Canada app, activate the Telematics section, and enjoy the convenience of analyzing your driving habits via the convenience of your smartphone."
Download the State Farm® Canada App And WIN! #BeABetterDriver
If you live in Ontario, there's no better time than now, to give State Farm's Telematics a try.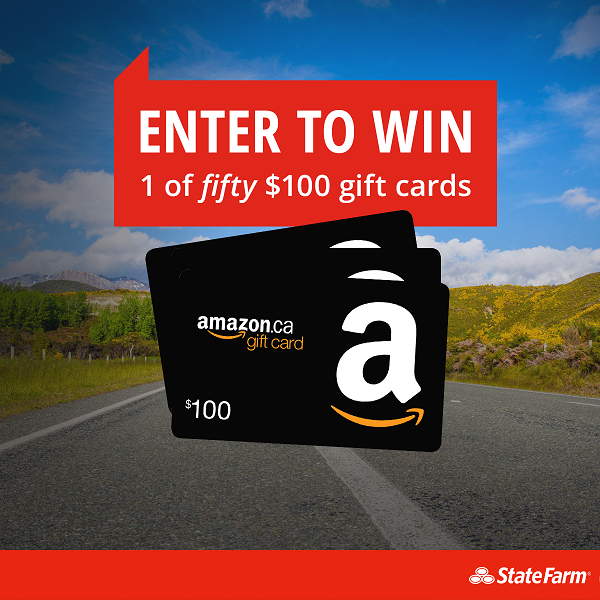 From June 29th until July 31st, take control of your auto insurance and save. Sign up for the Telematics program today, and be entered to win 1 of 50, $100 Amazon gift cards.
To enter the State Farm Be A Better Driver And Win With Telematics contest visit www.statefarmcontest.ca and follow these 2-steps:
Enter for a chance to win
Download the State Farm Canada app
Learn more about the State Farm Canada app www.statefarm.ca/sfcanadaapp and find out how you can save with Telematics www.statefarm.ca/telematics
It's easy!
Download the State Farm Canada App from the App Store© or Google Play™ and sign up for Telematics directly.
Monitor your driving
See Your Score
Enjoy Your Savings
That's it!
So take control of your driving, and your auto insurance.
Remember, the State Farm Be A Better Driver And Win With Telematics contest closes July, 31st, 2017 at 11:59am EST, and is open to Ontario residents only. No purchase necessary. See full Contest Rules for details. 
 Wishing you all good luck, and safe driving!