Santa's got a brand new bag!
A Beside-U bag, that is!
Ok so, I'm not sure if Santa actually does have a brand new Beside-U bag, but if he doesn't, he should! Santa needs to ditch his old sack and get his hands on one of these beauties!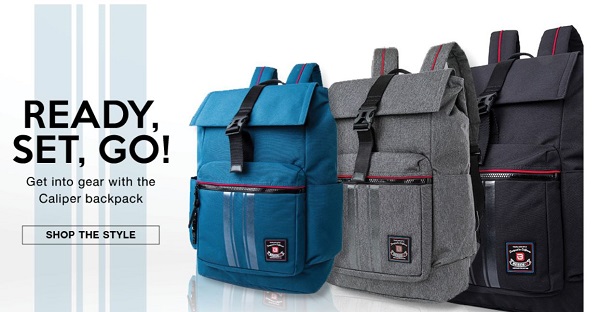 Almost a year ago I told you about the fabulous Luisa and Steph Beside-U bags we received for review.
Wow, almost a year since we received our first Beside-U bags. You wouldn't know it though, by looking at the shape of both the handbag and the laptop bag. They still look brand new despite the fact that I use the handbag daily, and the laptop bag gets used at least once a week.
And for those that know me well, they know I'm not "easy" on my handbags.
Our Beside-U bags have withstood the test of time, wear and tear – and being hauled everywhere!
We can never have enough bags, right my friends? Well, at least that applies to me. I collect bags like some collect shoes.
Because…one bag does not do it all, does it? And even if it does, there's always another size or colour that can be added to the collection, right?
So now we've added another Beside-U bag to our collection – a Heritage Collection Caliper Travel Backpack: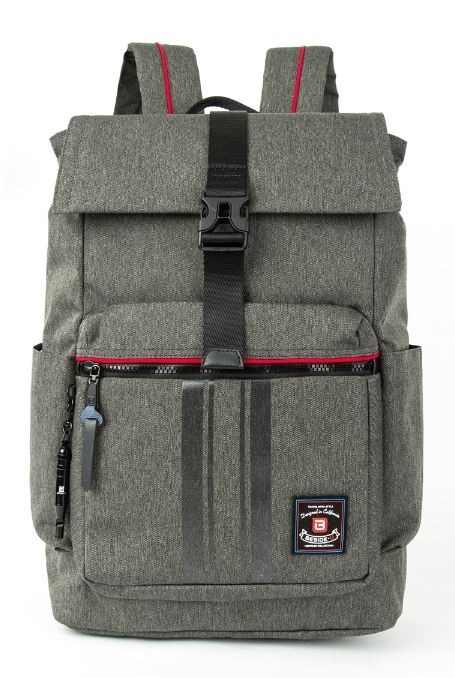 You guessed it! I'm already in love with our Heritage Collection Caliper Travel Backpack! It's gorgeous!
[bctt tweet="Handbags are like friends…you can never have too many! ~ @BesideU_Canada " username="CanBlogHouse"]
So many great features! This is a quality backpack!
Inner RFID (Radio-frequency identification) blocking zipped pocket – protects credit cards/identity
Strong, durable zippers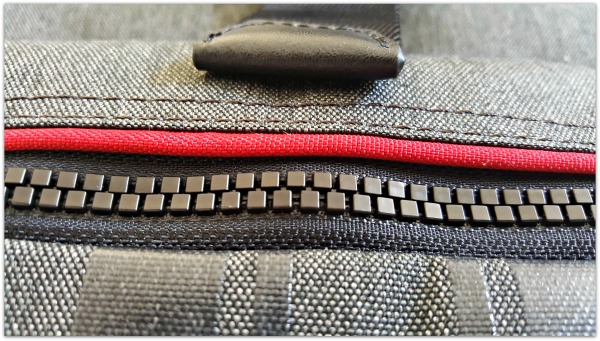 Coated in Teflon Fabric Protector – protects against stains
Available in 3 classic colours: Black, Blue, and Strong Grey
Measures 28cm L x 42.5cm H x 14cm D – Plenty of room for all you need to carry
Padded pocket for storing 15″ laptop
Sleek, classy style
Great attention to quality and detail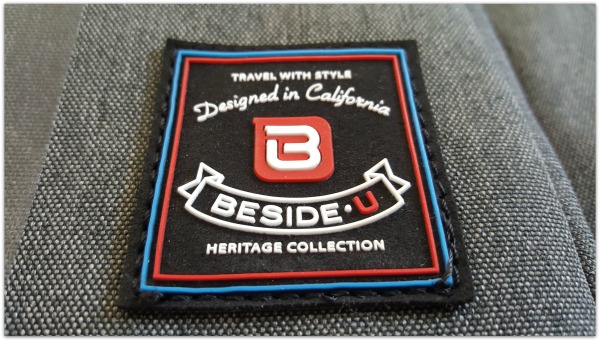 Full zipper completely closes top opening of backpack – keeping your things safe
Large lower back, and front, zipped pocket
Sturdy carry handle
Adjustable shoulder straps
Handy inner pockets for pens, cell phone, and personal effects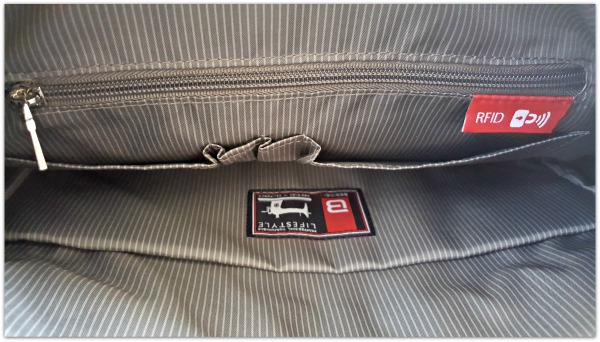 Side pockets for reusable water bottles
Expandable domed sides
Detachable security whistle
The Caliper backpack is new to Beside-U bags but, I have a feeling it is going to be a popular product. For anyone looking for a good-quality, durable and stylish backpack, this is it.
With the added RFID blocking protection, and all the useful features of this bag, this Caliper backpack makes for a great travel companion, whether you are traveling across town, or across the world.
Think you'd like a Caliper backpack of your own?
[bctt tweet="@CanBlogHouse Readers! For a limited time save 15% on your @BesideU_Canada orders! See blog!" username="CanBlogHouse"]
---
For a limited time, thanks to the great folks at Beside-U Canada, Canadian Blog House readers can SAVE 15% off their Beside-U Canada order by using code CBHChristmas15 upon checkout!
---
And yes, it's a silly thing but, I love the fact that many of the handbags have women's and men's names. There's even one named after my city – Ottawa. Have you found your name there?
Now to the best part! Beside-U Canada is offering up a beautiful ELLA handbag in Tawny Port Red (ARV $90) to one lucky Canadian Blog House reader!
Here's how you can enter for your chance to WIN: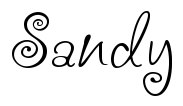 Disclosure: Canadian Blog House received the above product in exchange for this review. All opinions are our own.