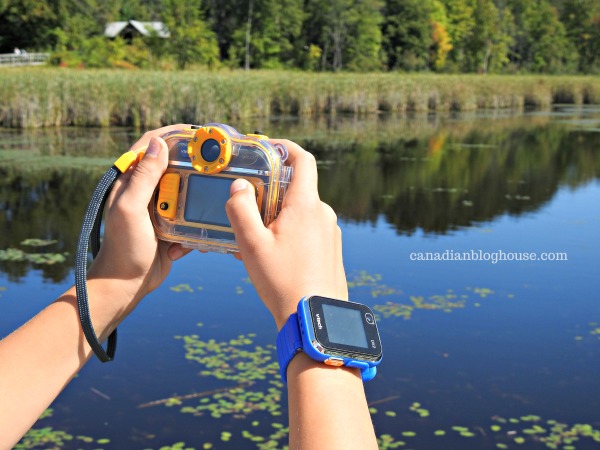 Canadian Blog House received both of these VTech action cam and smartwatch gadgets in exchange for this review. All opinions are our own. 
Every once in a while, certain toys or gadgets come along that make me wish I was a kid again.
Like the VTech Kidizoom® Action Cam 180.
Back in my day – yes I'm actually using those words that I never thought I'd utter – when I was kid, taking photos was a very tedious process.
This process involved:
purchasing film
loading the film into the camera
taking the photo
waiting until you have finished the entire roll of 24 photos
removing the roll of film from the camera
taking the roll of film to the photo shop
waiting a week before you would have to make a trip back to the store to pick up your photos
being disappointed when you find out 19 of your 24 shots are either blurry, have cut off half of Uncle Bob's face, or are obscured by your own finger.
Back then, there was no chance of a "re-take" of your photo of Johnny's first day of school…when you finally got your photos developed 2 months later.
Sure we had instant Polaroid pictures but…have you ever seen a real Polaroid photo? As the kids say…meh.
Today, not only do adults have smartphones, GoPro's, and DSLRs, young kids have access to some pretty amazing photography tech of their own.
Like the VTech Kidizoom® Action Cam 180.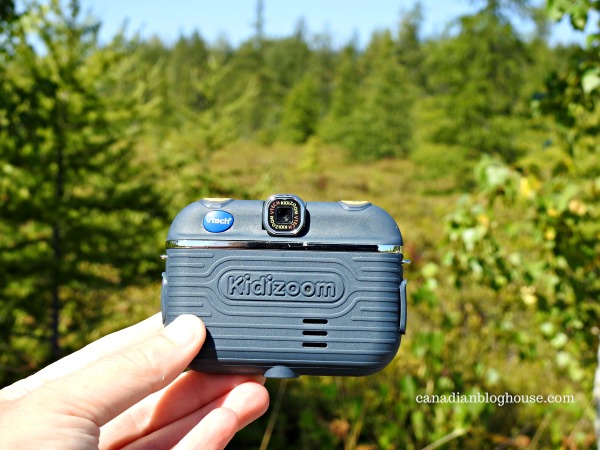 "Capture your adventures wherever you are with the Kidizoom® Action Cam 180
by VTech®. The 180 degree rotatable camera lets you take photos and selfies,
plus shoot videos with fun features like slow and fast-motion. Use the included
accessories to mount the camera to your bike, skateboard and more while taking
great action shots anytime, anywhere. Add the all-weather, water-resistant case
for use up to six feet underwater. For even more fun, play one of the three
included games."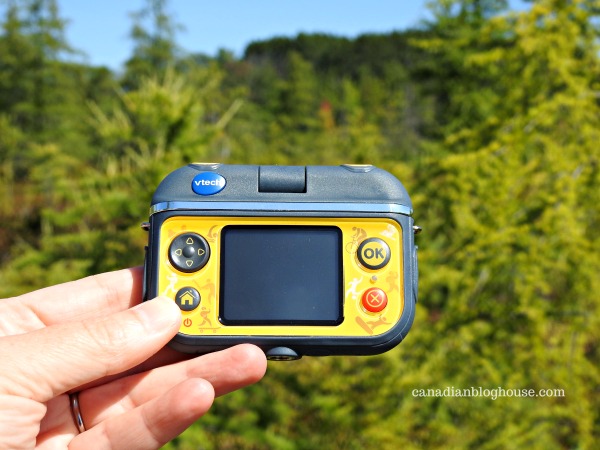 The Kidizoom® Action Cam 180 has some pretty terrific features such as:
Camera records 240 minutes of 640 x 480 video or 278,400 photos with a 32GB microSD card (sold separately)
180 degree swivel camera
Use included accessories to mount the camera to your bike, skateboard and more
Includes water-resistant case for use up to six feet underwater
Includes two regular games and one augmented reality game
Built-in rechargeable Li-ion Polymer battery
Expandable memory (To store all your adventures, a microSD card is required. Sold separately.)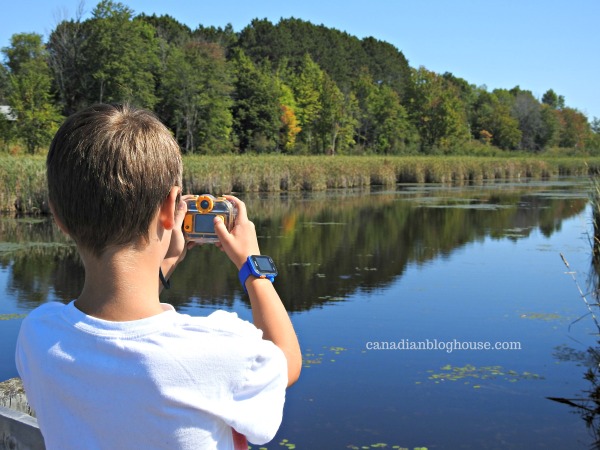 BUT…the fun doesn't stop there!
Also full of fun, and super practical too, the Kidizoom® Smartwatch DX2 does more than just tell time. It has its own built-in camera!
"The perfect tech for kids, Kidizoom® Smartwatch DX2 by VTech® lets them take pictures, videos, play games, tell time and more! Featuring a new sleek and stylish design, this durable smartwatch includes 55 digital and analog customizable watch faces to help kids learn to tell time."
Check out the fabulous features on the Kidizoom® Smartwatch DX2:
Two cameras with photo effects
Video camera allows kids to capture videos anytime, anywhere
Digital and analog watch displays with 55+ watch face designs
Easy to use touch screen
Motion sensor for active play challenges, a pedometer and fun sound effects
Splash proof for everyday play (Splash and sweat proof. Do not submerge and not suitable for showering or bathing).
Holds 1600 photos or 11 one-minute videos at 320×240 resolution
Rechargeable
What We Love About Our New VTech Gadgets
For a pair of tech toys that are marketed for young children, both the action cam, and the smartwatch, are pretty spectacular gadgets.
Just ask this big kid who had more than her own fair share of fun testing out the VTech VTech Kidizoom® Smartwatch DX2:
Is it wrong that I've been having so much fun testing out the @VTechCanada Kidizoom Smartwatch DX2? Review coming soon! #JustABigKid #Ad pic.twitter.com/uGV05I5G5D

— Canadian Blog House (@CanBlogHouse) September 6, 2017
---
There's a whole lot for both kids, and parents, to love about the VTech action cam and smartwatch.
Here's what we love about the VTech Kidizoom® Action Cam 180 and Smartwatch DX2:
Small In Size, Big In Functionality
Both the action cam and the smartwatch are compact gadgets that easily fit into the hands, or on the wrist of, small children. Plus there are a lot of features built into these small gadgets.
Ease Of Use
Both gadgets are easy to use. X-Man had the cam, and watch, up and running in no time. While these products come with great instruction booklets, we found we did not need them beyond initial set up.
All The Features
There are oh so many features on both the cam and the smartwatch. It's a pretty impressive list for gadgets that are made for young children.
Ease Of Upload
Uploading photos and videos to your computer is a breeze with both gadgets.
Waterproof Case
The VTech Kidizoom® Action Cam 180 comes with a rugged all-weather waterproof case, which allows kids to take the cam in up to 6 feet of water. While not waterproof, the VTech Kidizoom® Smartwatch DX2 is splashproof.
Ruggedness
These gadgets are made for kids, and this is evident in their design, and by how rugged they are. These gadgets are meant to be pushed, poked, dropped and man-handled by small hands!
Touch Screen
Who doesn't love a touch screen? The touch screens on both the action cam, and the smartwatch, makes them both that much easier to use.
Rechargeable Batteries
Love this feature. Because there is nothing worse than purchasing a toy or gadget and then discovering you need to buy batteries. Plus, I just love gadgets that are rechargeable.
Selfies!
The action cam and smartwatch make taking selfies fun. With a special "selfie camera" on the front of the smartwatch, and a rotatable camera on the action cam, taking selfies has never been more fun. Add to that some special filters, frames and stamps on the smartwatch, and creative effects and frames on the action cam, and you've got two fun gadgets!
Mounts
A special mount makes it super-easy to take the action cam along for the ride. Kids can have a blast recording their own bike and scooter adventures. This just may be X-Man's fave feature.
---
Don't expect high-quality photo or video images with either the VTech Kidizoom® Action Cam 180 or the VTech Kidizoom® Smartwatch DX2. Remember, these are tech gadgets made for kids. These gadgets aren't meant to compete with the fabulous camera on your new mobile phone.
This big kid (me) kept forgetting this point. It's easy to forget this when you are using a quality toy that works so much like an adult's smartphone and digital camera.
We put X-Man's VTech Kidizoom® Action Cam 180 to the test on a walk through a conservation area in Ottawa. It was a gorgeous sunny day – the perfect day for taking photos.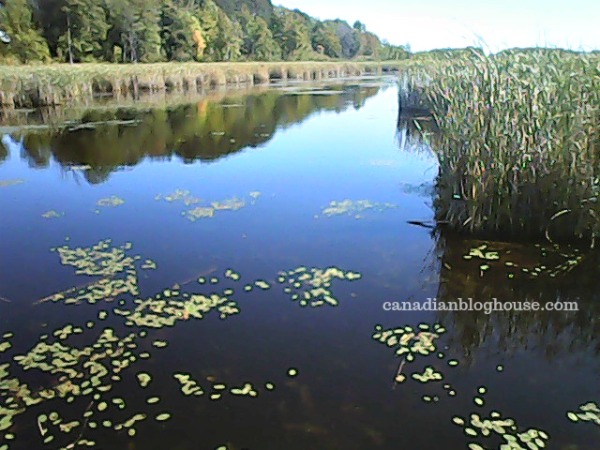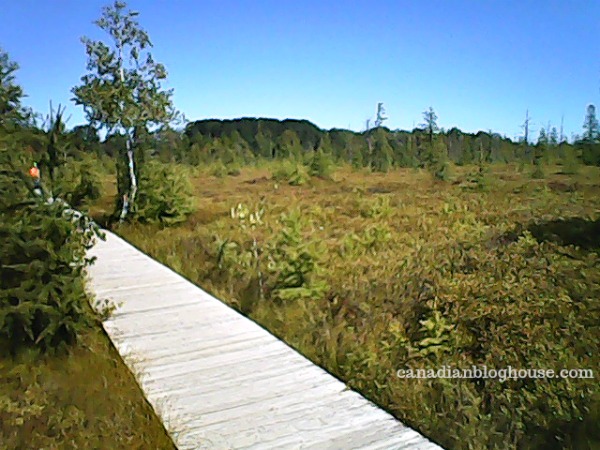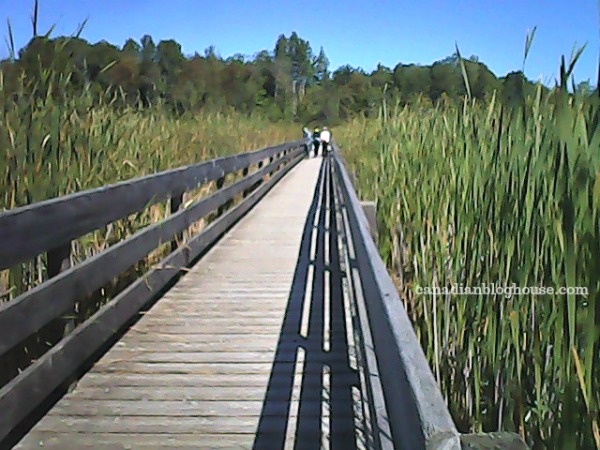 We captured the peaceful beauty of this bog on video using the VTech Kidizoom® Action Cam 180:
Always willing to pose for a photo or two, even the dogs took part in this review. Here's one of Bella and Guinness taken with the VTech Kidizoom® SmartWatch DX2: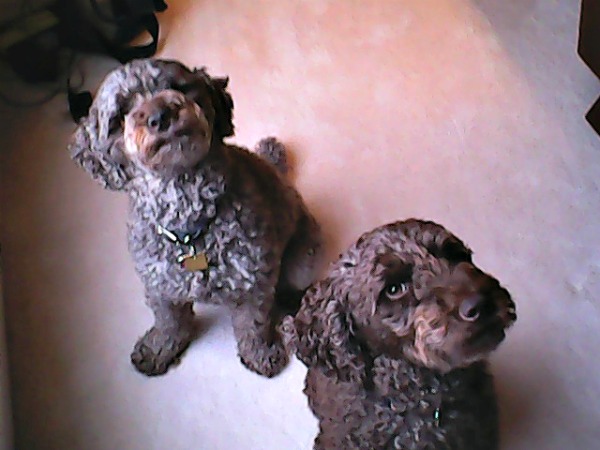 And here's the VTech Kidizoom® SmartWatch DX2 in action! See how easy it is to use?
Oh how I would have loved to own both of these VTech gadgets as a kid. I definitely would have been asking Santa for one of each.
Speaking of Santa…I have a feeling he's going to be packing a lot of VTech Kidizoom® Action Cam 180's and SmartWatch DX2's in his sack this Christmas!
Which VTech gadget would your kids love to own?