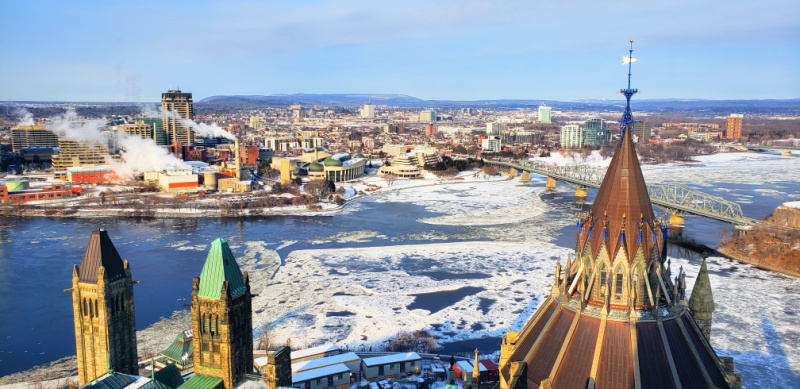 Ottawa is a great Canadian city that offers a large number of unique activities for visitors and residents to experience in winter – fun for the whole family!
Many people have had the pleasure of visiting some of Ottawa's best-known, and beloved, tourist attractions such as these world-class museums, the Byward Market, art galleries, and shopping destinations.
For those of you looking to experience something a little different during the long, cold winter, I've put together a list of 23 unique activities to help you enjoy some great winter fun in Ottawa!
23 Unique Activities To Experience In Ottawa In Winter
Explore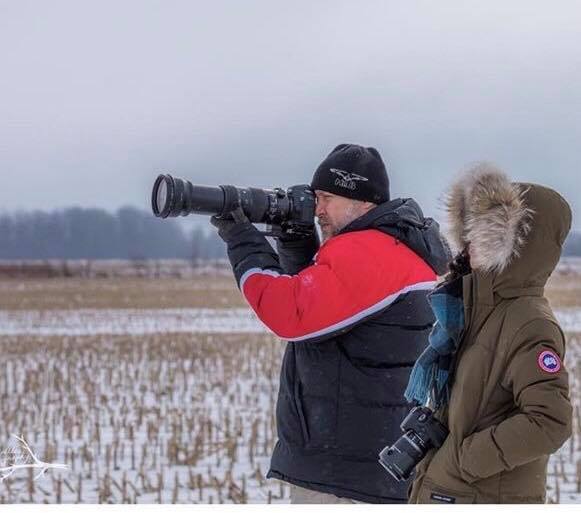 Ottawa photographer, Roland Bast, can help you explore Ottawa in a whole new way, with his Airbnb photo walk experience.
Guests of Ottawa's Airbnb's can book a 2-hour tour with Roland, to explore some of downtown Ottawa's most scenic spots. Roland will explain the best angles, best light, ​and composition for every photograph guests capture.
This Ottawa photo walk is an all-weather experience, so dress accordingly!
A personal friend of mine, Roland, provides his clients with an interesting and informative tour. With his engaging personality, fantastic knowledge of the Ottawa-Gatineau area, and of course, his professional photography skills, Roland helps provide his guests with an exceptional and unique experience while visiting Ottawa.
Don't just take my word for it. Be sure to check out the customer reviews!
Fish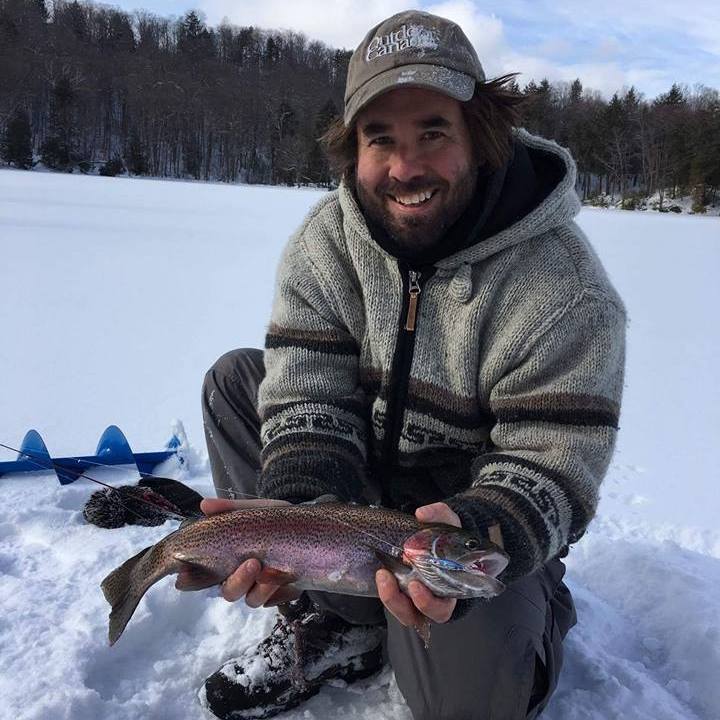 For those with a sense of adventure, and a love of the great Canadian outdoors in winter, Kenauk Nature (just over an hour's drive northeast of Ottawa, near Montebello, Quebec) offers anglers the chance to ice fish on a beautiful frozen lake at one of Quebec's premier fishing destinations.
Anglers have their choice of guided or unguided ice fishing packages at Kenauk Nature.
If you go with the guided option, ask for my friend Jamie Pistilli. Jamie, a professional fishing guide, tv and radio personality, outdoor writer and public speaker, is a knowledgable, skilled, fun and engaging guide who will help you make the most of your ice fishing experience at Kenauk Nature.
If Jamie is not available, ask for Pat Johnson or Chris Saunders, both recommended by Jamie.
Ride
Kenauk Nature is home to many other unique activities – including dog sledding.
Experienced and passionate guides will guide you through the beautiful winter landscapes of Kenauk Nature on a unique Canadian adventure.
Smile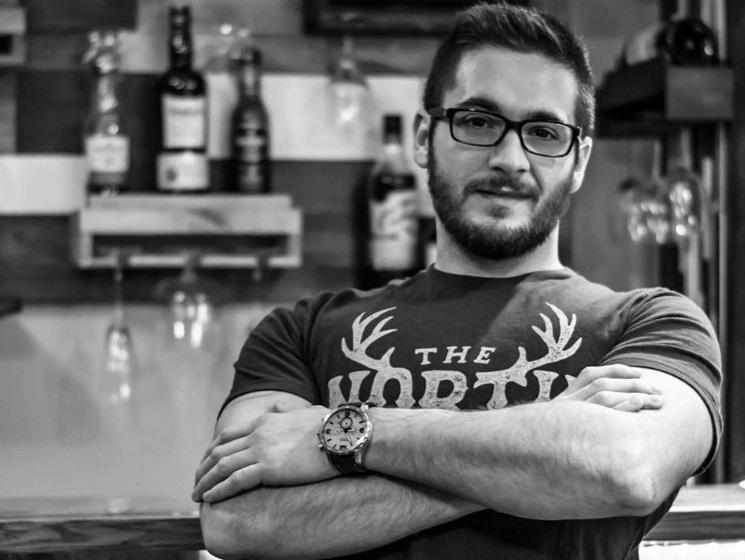 Local residents know, downtown Ottawa was made for photo shoots!
Visiting this great city with special family or friends? Why not hire a local photographer to capture your special vacation moments while visiting Ottawa.
The abundance of stunningly beautiful historical buildings in the downtown core, the mighty Ottawa River, and the seemingly never-ending excitement of the city's festivals and events, make downtown Ottawa the perfect backdrop for a photo shoot.
Do a quick search on Google and you'll find plenty of fabulous photographers, such as my friend Alex Provencher of Mystikopoulos Photography, ready to help you capture those special moments.
Tour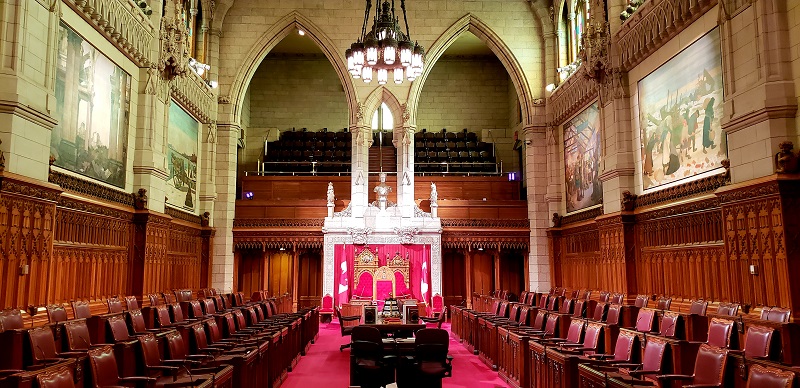 Beginning in January 2019, Parliament Hill's Centre Block, including the Peace Tower and Library of Parliament, is closed to the public for at least 10 years, as major renovations to the building's infrastructure take place.
Free guided tours of Canada's NEW parliament quarters begin in February 2019! Visitors will be able to experience a tour of the Senate at the Senate of Canada Building, and the House of Commons at West Block.
Exercise
Ottawa is a great destination for adventure lovers, especially in winter!
Just a short drive north of the city, in the Outaouais region of Quebec, you'll find plenty of unique activities for a day of fun on the ski hills of Camp Fortune, Edelweiss, Mont Cascades (and more!).
Many outdoor enthusiasts already know that this region offers great downhill skiing and snowboarding runs, however, for those that wish to try something a little different and unique, Domaine de l'Ange-Gardien is a fun place to take the kids for a day of snow tubing – and a tasty meal at the cabanes à sucre (sugar shack).
Slide
It's all downhill from here! Our wonderful friends across the river in Gatineau may have all the spectacular ski hills in their backyard, however, Ottawa has some terrific hills for tobogganing lovers.
Surprise the kids with an outing to Green's Creek, an east-Ottawa hill with plenty of wide-open runs, or Walter Baker Park in Ottawa's west end – a man-made hill with one of the longest runs in the city. For adventure seekers, Carlington Park in Westboro is noted for having the steepest, fastest runs in Ottawa.
For a selection of other great toboggan hills in Ottawa, my friend Becky has provided a great Ottawa toboggan hill recap over at Savvymom.com.
Feed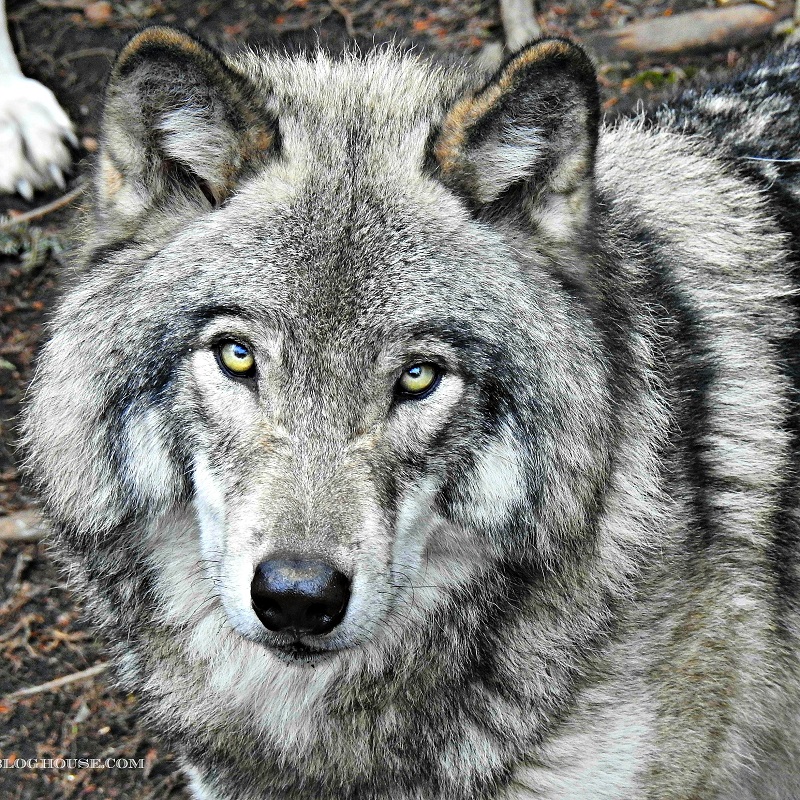 Open every day of the year, and less than an hour from downtown Ottawa in the Outaouais Region, Parc Omega is a great place to take the family on a winter's day to explore this amazing wildlife park.
At Parc Omega in winter, visitors can stay warm in their cars while they explore the 15 kilometre marked path. Here you will spot many of the park's animals out and about, enjoying a crisp winter's day. You can even feed the deer!
For those that wish to get out of their car and explore, there are plenty of unique activities to participate in at Parc Omega in winter!
Hold
How would you like to hold a tarantula in your hand? Pet a reticulated python? Come face-to-face with an alligator?
You can do these unique activities – and more – at Ottawa's Little Ray's Reptile Zoo.
Featuring 25 permanent animal exhibits highlighting some of the most famous reptiles in the world, Little Ray's is also home to 20 feature animal exhibits that rotate every 6 months. A surefire hit for the kids…and the adults too!
Escape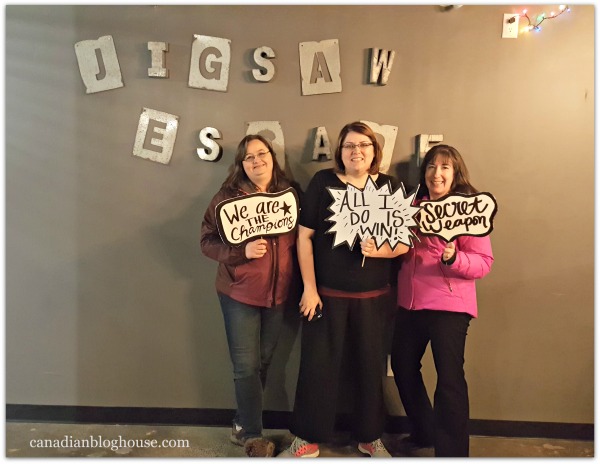 For those that love escape rooms (and who doesn't?!), Ottawa is home to some pretty challenging escape rooms.
Jigsaw Escape Rooms and Escape Manor Escape Rooms are two fabulous options (both of which I have experienced – and escaped from).
Want to experience the "World's Largest Escape Room"? In partnership with Escape Manor, "this multi award-winning experience (at Ottawa's Diefenbunker) runs Thursday through Sunday evenings and takes place over an entire floor of this massive underground bunker."
Hide
Ottawa is home to a multitude of well-known, world-class museums.
One museum in particular that is often overlooked by visitors and residents alike, is the Diefenbunker!
Canada's Cold War Museum was originally a bunker built "to house key members of the government and military in the event of a nuclear attack on Canada."
Time stands still at the fascinating Diefenbunker!
Make
Make a glassblowing masterpiece at Flo Glassblowing.
You'll find several classes to choose from, and many classes are only one hour long. A fun and unique winter activity to enjoy with family or friends!
***Please keep in mind that while you can take your masterpiece home, all pieces must be slowly cooled in a kiln, and must remain at the studio for one week. All pieces must be picked up within 90 days.
Attend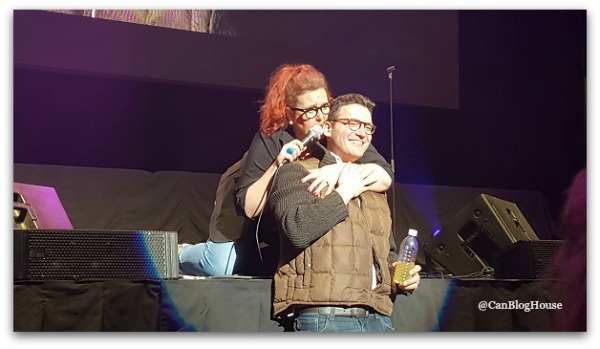 Whomever says Ottawa is a boring city has got it all wrong! Ottawa is a city of fun – and we've got the festivals and events to prove it!
The fun doesn't stop, even during the winter months. Some of Ottawa's biggest and best festivals and events happen in winter, including Winterlude and the Alterna Savings Crackup comedy festival.
Watch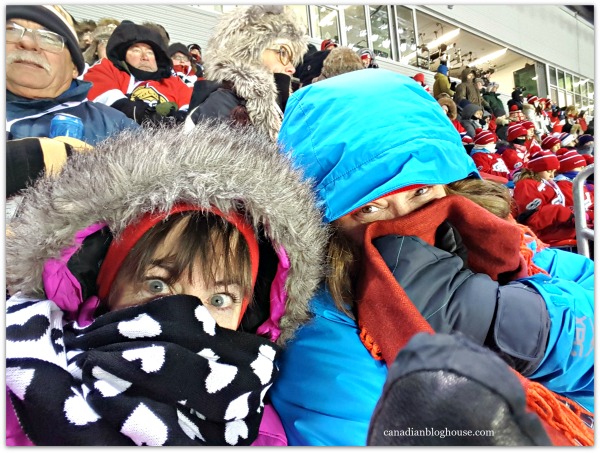 Ottawa offers some great live-action sports for sports fans in winter.
Hockey fans can catch an NHL game at Canadian Tire Centre, home of the Ottawa Senators.
If the OHL is more your style, catch an Ottawa OHL game with the Ottawa 67's, at TD Place.
Stay
Want to stay overnight for a unique – and possibly haunted! – experience when in Ottawa? Hi Hostel is the place to stay!
This 150-year-old former jail (Carleton Jail) is now home to a hostel where you can even stay in your own solitary confinement cell – if you dare!
Endulge
If you've never tried a Chocolats Favoris ice cream cone before, you're in for a real treat.
An ice cream cone that can best be described as eating an entire chocolate bar on top of your ice cream, Chocolats Favoris truly serves up an ice cream cone like no other.
For those looking to step it up a notch with an even more unique experience, why not dive into a Chocolats Favoris poutine!
Fans can also purchase a selection of delicious chocolate treats to take home from one of Ottawa's 3 Chocolats Favoris locations.
Eat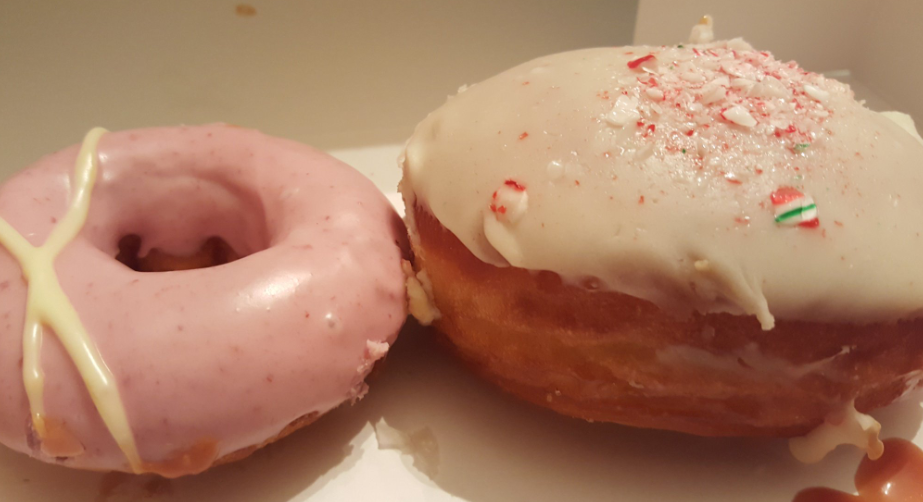 Ottawa is home to plenty of scrumptious culinary delights.
If tasty sweets are at the top of your list, stop at SuzyQ Doughnuts for a Dirty Chocolate, a Maple Bacon, or one of several other homemade doughnuts off their ever-changing menu.
Can't get enough of "donuts. done. different."? Visit Mavericks Donuts for a Chocolate Cake Glazed, an Oreo Nirvana, or one of their other "made fresh daily" donuts.
Cook
Aspiring chefs and culinary enthusiasts, expand your culinary skills by taking part in unique activities at Le Cordon Bleu Ottawa Culinary Arts Institute.
Offering short courses, ranging from one afternoon to several days, Le Cordon Bleu offers something for everyone, from beginner to industry professional.
Play
Love board games? Why not plan a visit to The Board Game Lounge in downtown Ottawa.
No matter your preference of board game, chances are you'll find it on this incredible list of games you can play at this game lounge.
Visit
A visit to a sugar bush isn't just for spring time.
Stanley's Olde Maple Lane Farm is open year-round and is fun for the whole family.
During the winter months, enjoy unique activities such as Stanley's sleigh and wagon rides, breakfast at their pancake house, visiting their Christmas Village during the holidays, and so much more.
Sip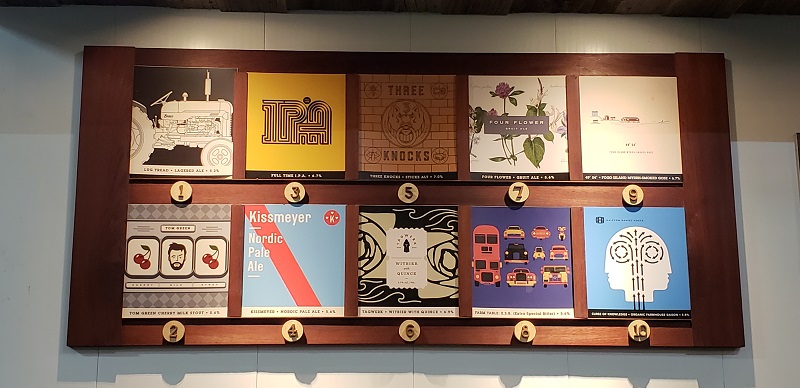 According to Brew Donkey Ottawa Brewery Tours, Ottawa is the Craft Beer Capital of Canada.
Offering tours to several different Ottawa breweries, a tour with Brew Donkey is a great way to experience another tasty side of Ottawa.
Drop By
If you enjoy watching Canada's beloved RCMP Musical Ride in summer, why not drop by the RCMP Stables and Visitor Centre (home of the RCMP Musical Ride) in winter?
Free guided tours are available. Take a walk through the RCMP horse stables, meet the horses, and talk to the riders. Don't forget to check out the RCMP Visitor Centre and Mountie Shop!
Walk
You'll find several great hiking trails and places to walk your furry friend in a multitude of locations around Ottawa.
Conroy Pit, Brewer Park, and Bruce Pit are just a few great options. For more dog-friendly hiking trails in and around the nation's capital, check out this great article from Explore magazine.
Ottawa is full of unique activities, experiences, and adventures – no matter the season!
Have you experienced fun in Ottawa in winter? What other unique activities have you participated in? Comment below! We'd love to hear about them!