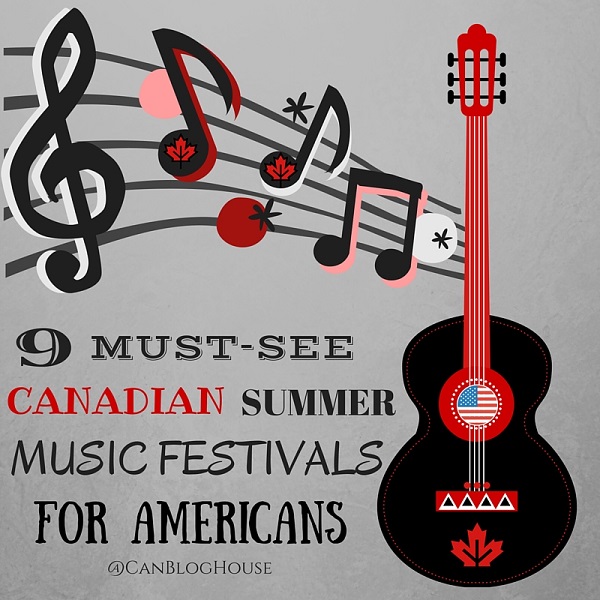 According to National Geographic, 75% of Canadians live within 100 miles of the American border.
Think about that.
This means that most of our urban areas (cities) are roughly within an hour and a half drive from the American border.
My American friends, those of you who live close to the 49th parallel, that's not far when it comes to planning a colossal road trip to Canada!
It's summer, and summer means road trips. Summer also means it's music festival time!
So in a nod to our music-loving American friends, this summer, why not hop in your car and come on up to Canada to enjoy some of our world-class music festivals?!
I've scouted out just a few of the many spectacular festivals our great country hosts each and every year. Each one is within a 3 hour drive from the American border.
Hope to see you "oot and aboot" here in Canada this summer!
Here are:
9 Must-See Canadian Summer Music Festivals For Americans
Amnesia Rock Fest – Already in its 11th year, the Amnesia Rock Fest takes place every summer in the beautiful town of Montebello, Quebec. Located between the cities of Ottawa and Montreal, Montebello becomes home to thousands of rock music fans for four days straight. If you have a love for alternative, hardcore, metal, hip hop, or punk rock, this festival is for you!
Calgary Stampede – Come for the rodeo, shows, and food – stay for the music. That's right, the Calgary Stampede offers a terrific concert series, offering "country legends, rock royalty, and rising stars". With a stampede atmosphere that's already full of fun, this music festival is sure to get you tapping those cowboy boots!
City Folk Festival – Ottawa is blessed with many fantastic festivals, and the City Folk Festival is one of them. The City Folk Festival is a 5 day celebration of music, dance, and community. Multiple stages feature a great variety of well-known acts. One look at last year's line up will tell you, if you like this genre of music, you won't want to miss out on this festival!
Festival d'été de Québec – With 11 days of music, and over 300 acts, the Festival d'été de Québec is one of Canada's largest music festivals. What makes this amazing festival even more unique is that the festival venue is located on the historic Plains of Abraham battlefield, and boasts North America's biggest self-supporting stage.
Havelock Country Jamboree – Still going strong since 1989, the Havelock Country Jamboree is THE place to be if you love country music. This festival is very well-known in country music circles, and you will always find some of the biggest names in country playing the Havelock Country Jamboree. This is Canada's largest live country music and camping festival!
Montreal International Jazz Festival – This festival is actually ranked in the Guinness Book of World Records as the world's largest jazz festival. That's pretty remarkable when you think about it. The numbers are staggering: 10 days, 30 countries, 3,000 musicians and entertainers, 1,000 concerts and activities, and 2 million visitors. If you love your jazz, you really need to visit this festival at least once in your lifetime!
Osheaga – Many music fans have likely heard of the Osheaga Music and Arts Festival held in the great city of Montreal. This music festival features local and emerging talent, alongside some of the biggest musical acts in the world. Osheaga is more than a festival – it's an experience!
RBC Bluesfest – Touted as one of North America's most important music events, the RBC Bluesfest has been rocking Ottawa since the 1990's. Year-after-year the Bluesfest line up never disappoints. Although the featured music is the blues, you'll find musical acts highlighting just about every genre of music at this festival. For more information, see my post outlining 15 Tips To Help You Rock Your Time At The RBC Bluesfest In Ottawa!
Cavendish Beach Music Festival – This music festival, while not within a 3 hour drive from the American border (more like 4-5 hours), deserves a special mention because…well…because it's in Cavendish! I can think of no better place to hold a giant summer festival than in beautiful Cavendish Beach, Prince Edward Island. Over 30 country music acts converge on this great east coast town. This festival also features a variety of interactive song-writers circles, sampling sessions and food demos. There's no better excuse for a road trip to PEI!
***EDIT: I love my readers! I'm always thrilled when readers comment on a blog post or share a great suggestion of their own. Reader, Alayne, told me I should add the Sound of Music Festival in Burlington, Ontario, to my list…so here it is! Alayne says "it really is something!". I may just have to check out this festival one of these summers! Thanks Alayne!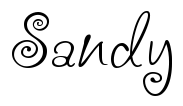 Disclosure: Canadian Blog House did not receive compensation for this post. All opinions are our own.