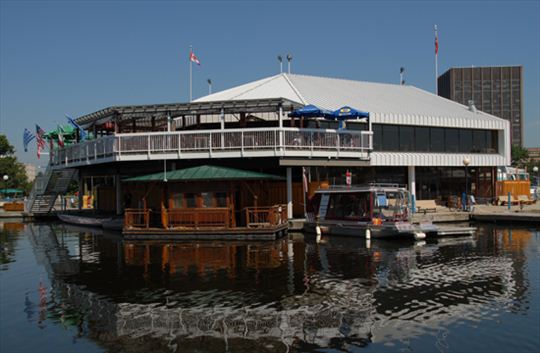 Image Courtesy Of Malone's Lakeside Grill
As part of our Motel Montcalm experience back in October, we were provided with a gift certificate giving us the chance to enjoy a dinner out at one of Ottawa's favourite Winterlude eating establishments – Malone's Lakeside Grill.
Located on the shores of Dow's Lake, Malone's Lakeside Grill is a popular place to grab a bite and a brew, and warm up after a day of outdoor fun at Ottawa's Winterlude festival.
One cold November Saturday night, we decided that we wanted an evening out, so we grabbed our gift certificate and headed over to Malone's Lakeside Grill.
We were very surprised to see that, at 6PM on a Saturday night, there was only one other couple in the restaurant besides us.  We had our choice of cozy booths, so we settled in and our waitress came right over to offer us a drink.  Malone's Lakeside Grill has a great selection of beers on tap, and I was super happy to see that I could order myself a beer made by Granville Island Brewing from Vancouver.  It had been years since I had been able to enjoy one of those!
For both of us, our choice of meal that night was the Malone's Club.  Side dishes included fries and a garden salad.  With generous portions and fresh produce, our tasty meals left our bellies feeling very satisfied.
The atmosphere at Malone's Lakeside Grill is comparable to a comfortable family restaurant/local pub.  TV screens and momentoes adorn the walls, giving Malone's Lakeside Grill a relaxed, homey feeling.  TV screens were easily visible from our seats so we were able to keep our eyes on a few different sporting events, and the news, during our dining experience there.  Large windows line the restaurant from all sides, giving patrons a great view of Dow's Lake.  Unfortunately, we were there when it was dark outside, so couldn't see the view.
So sitting in this quiet restaurant, of course we got to wondering why Malone's Lakeside Grill was SO quiet on this Saturday night in November, and how can they possibly manage to stay open with so few patrons?  I just had to ask our waitress this question.
Her response?  No worries!  This was Malone's Lakeside Grill's slow time.  Things always quiet down for this restaurant in November and December, BUT, comes time for the Rideau Canal and Dow's Lake to open up to skaters, and Malone's Lakeside Grill turns into a bustling restaurant full of hungry skaters and winter revelers.  There is no better example of this than during Ottawa's Winterlude festival.  Trust me, I've seen it with my own eyes.  Everybody heads to Malone's Lakeside Grill during their Winterlude fun at Dow's Lake.
Summer at Malone's Lakeside Grill is also a busy time.  A summer visit to Malone's is now on our list of things to do.  We want to go back and enjoy the great view of Dow's Lake, from the outdoor seating area, on a warm summer's evening.
A little insider's tip.  Parking for Malone's is located across the street in a public parking lot for visitors to Dow's Lake.  There is a charge for parking in this lot, however, if you provide your receipt from Malone's Lakeside Grill to the parking attendant when you leave, you will get 2 hours FREE parking.
If you are heading to the Winterlude activities at Dow's Lake this year (January 31-February 17), be sure to stop in at Malone's Lakeside Grill for lunch or dinner.  We recommend making reservations during peak times such as Winterlude and summer months.  No matter the season, after a few hours of fun outside on Dow's Lake, Malone's Lakeside Grill is a great place to chill with friends and family while you fill up your belly with great comfort food!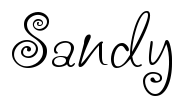 Disclosure:  Canadian Blog House received a gift certificate for this meal but was under no obligation to write a review.  All opinions are our own.