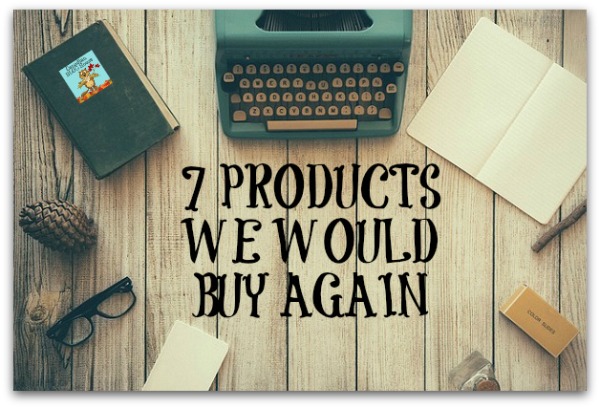 When we started reviewing products back in 2013 on Canadian Blog House, we really weren't sure what to expect.
Would we love the products we reviewed? Want to toss them in the garbage? Would we review the products and then just throw them in a closet and forget about them?
We've been pretty lucky with the products we've reviewed here on Canadian Blog House. There have only been a handful of products sent to us that were truly worthy of a thumbs down, and those never made it onto the blog at all. If the product doesn't deliver what it promises, doesn't meet our expectations, or has a serious flaw or problem, we will not feature it.
That's not to say that we adore every product we do review on the blog. We don't. Sometimes the product works well, does what it says but, it's just not a "favourite" for us.
We all love different things right? So, we take that into account when reviewing products. Something that is just "ok" for us, might be a product you absolutely love. Products like this we will definitely feature but, we will be sure to tell you that it really wasn't "our thing" but it might be yours.
On the flip side, a product we absolutely love may be something you purchase and try for yourself and go "what the heck were they thinking??!!!". Again, some things just come down to personal taste.
It's no secret that some readers are suspicious of bloggers who claim to LOVE every product they are sent for review. I'll be the first to agree that, if you look around, you will likely find a blogger gushing over a product that you know darn well isn't that exciting.
Like the time I read a review by someone who was head over heels in love with a box of coloured paper clips.
Um.
And so…on that note…
Here is a review of some of our reviews.
We've rounded up 7 of our favourite products we have reviewed over the last 3 years that we would not hesitate to buy again.
In no particular order…
7 Products We Would Buy Again
---
Garant Scratch-Free Snow Brush – One of our favourite items for winter is the Garant Scratch-Free Snow Brush. We reviewed this in November of 2014. Two years later, and going into its third winter, our Garant snow brush is still working as good as ever, and shows no signs of "wear and tear". This snow brush has proved to be one of our favourite car accessories. I love how I don't have to worry about scratching the paint on my car with bristles. The scraper end of the snow brush works better than any scraper I've ever had – even on tough to scrape frost. Would we buy another Garant Scratch-Free Snow Brush? You bet we would! Judging from the condition of our Garant snow brush, we won't be rushing to the store any time soon.
Sailun Ice Blazer Winter Tires – I'm still in love with my Sailun Ice Blazer winter tires. In fact, I am so happy with them that, as I head into my third winter driving with my Sailuns, I recently convinced my brother to have a set installed on his car. He bought a set, and is having them installed next week. Even the service advisor at the tire dealer my brother went to agrees these are a great tire, and owns a set himself. I'm already planning on purchasing another set of these tires when my current set wears out. With my treads still looking just fine, I don't think that will be any time soon.
Slot Dog – In all honesty, when we were first asked to review the Slot Dog, I was thinking this was one kitchen gadget we would use once or twice, and then forget about it. While not entirely untrue (we've often forgotten about the Slot Dog until after the hot dogs are already on the grill), we still enjoy using the Slot Dog, and it sure does seem to make BBQ'd hot dogs juicier and tastier. This great BBQing tool will remain one of our favourite kitchen gadgets for many summers to come!
Petkind Green Beef Tripe Dog Food – Speaking of dogs, remember sweet Guinness, the one with all the tummy troubles? Well, the Petkind Green Beef Tripe dog food continued to work wonders for her but, I needed to cut back on the amount of Green Beef Tripe canned dog food I was feeding her, as it was not meant to be a full diet for Guinness. I continued to feed her the Green Beef Tripe kibble and switched her to more of a beef-based wet food. Big mistake. Her tummy troubles came back. I added Green Beef Tripe wet food into her diet again (a portion added to each meal), and her tummy troubles are, once again, a thing of the past.
Beside-U Handbags – Not only are Beside-U bags functional and durable, the variety of Beside-U styles and colours makes these bags very appealing. There's truly a bag for everyone at Beside-U – handbags, travel bags, messenger bags, laptop bags. You get my point. To date, we have received a handbag, a laptop bag, and a backpack, and each bag has more than met our expectations. I have become a big fan of these great bags.
Stiga Snow Kick – The only problem X-Man has right now with his Stiga Snow Kick (that he received in 2014) is that he doesn't have enough snow to use it. Roads are bare and X-Man is eagerly awaiting his chance to start using his Stiga again. The Stiga has held up extremely well and is ready for another winter of fun. For the scooter lover, the Stiga Snow Kick is sure to be hit in winter.
Parks Canada Shop – Some of our most-loved clothing items have come from Parks Canada Shop. This clothing has become a favourite part of our wardrobes and we wear these durable items often. All of our Parks Canada Shop clothing items still look as good as they did the day we received them.
Have you tried any of these products before? Are there any other products we've reviewed that you love? Share your thoughts in the comments section!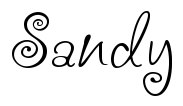 Disclosure: Canadian Blog House was not compensated for this post. We simply wanted to share with you a round-up of some of our favourite products.