I am forever grateful to my parents for passing their vehicle on to me a few years ago when they both gave up driving for good. My (their) car has allowed me many road trips I would otherwise not have been able to experience, if not for my parents giving me this great gift.
While I do hope my car provides me with transportation for a few more years to come, I know it won't be too long before I will be faced with car buying decisions.
There's no doubt about it, one of the perks of blogging is the opportunity to partner with a great company like Ford Canada, and the possibility of test driving Ford vehicles. While, of course, it is fun to be able to do this, it also provides me with a chance to narrow down my choices for my next vehicle purchase.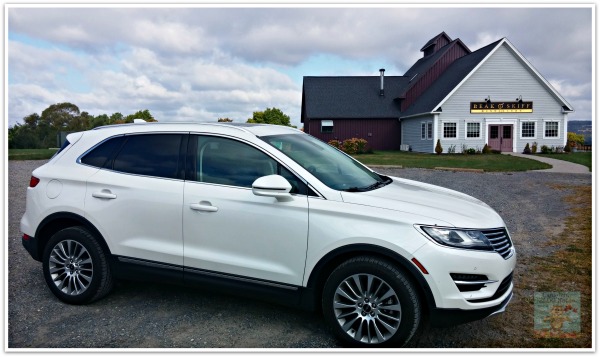 Meet the newest addition to my list of potential purchases: The 2016 Lincoln MKC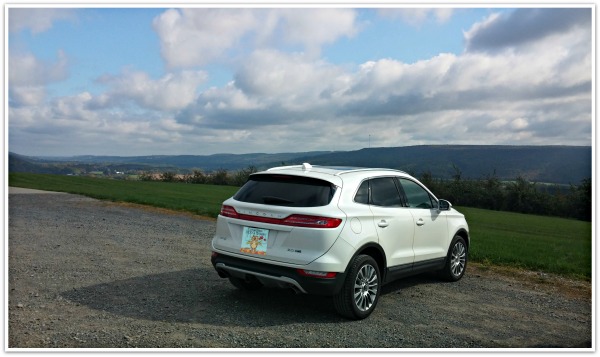 To the best of my memory, I had never stepped inside any Ford Lincoln vehicle until we took a recent road trip to Syracuse, New York in a 2016 Lincoln MKC Luxury Sport Crossover.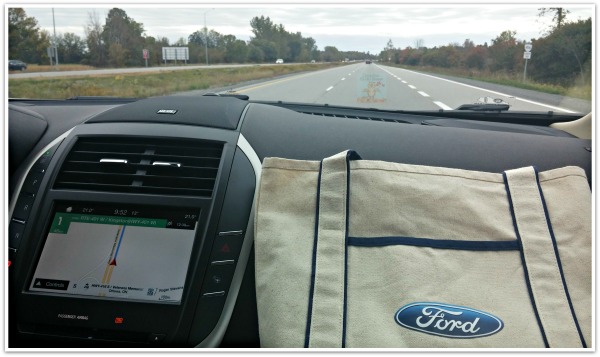 To be perfectly honest, I always thought of a "Lincoln" as mainly a luxury vehicle, one that I would see my wealthier, more sophisticated friends driving.
Me drive a Lincoln? Never!
Or so I used to think.
Until now.
Before I continue, I hasten to point out that this way of thinking is not my fault. After all, Lincoln vehicles are indeed marketed as luxury vehicles.
And rightly so.
But, in my opinion, the 2016 Lincoln MKC is so much more than a luxury vehicle.
POSH MEETS SPORTY
If I may use this analogy, when it comes to the 2016 Lincoln MKC, think Spice Girls – Posh Spice meets Sporty Spice.
That's right, the 2016 Lincoln MKC has all the beauty, bells, and whistles that Posh would love, yet has the performance, power, and handling that Sporty would jump at the chance to hit the road in.
Sporty yet luxurious.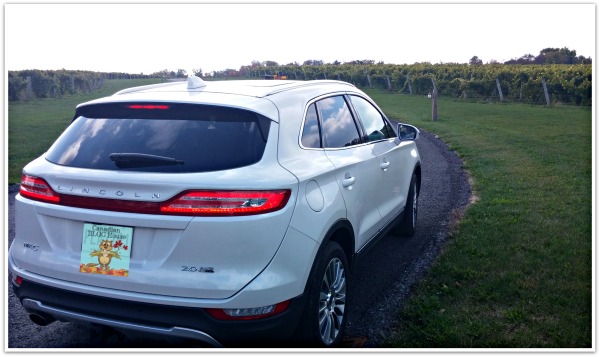 The 2016 Lincoln MKC we drove to Syracuse, came fully loaded with so many phenomenal features, we had a hard time narrowing down our favourites.
Auto fold power mirror – yes, this is a feature that appears to be a "frivolous" one, however, we discovered just how great this feature can be when you are parking the MKC in an underground parking spot where you don't have much clearance for opening your door. It's amazing the room you have when you don't have to worry about the extra room a side mirror takes up!
Vista Roof with Power Shade – I've never met someone who doesn't love sunroofs, and Lincoln's Vista Roof with Power Shade is simply the ultimate sunroof experience. Sunroof lovers rejoice!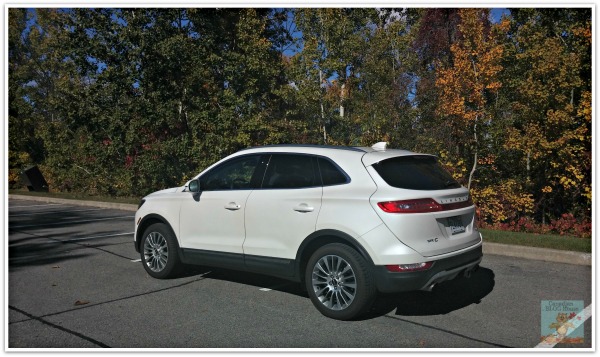 Lane-Keeping System – simply amazing. Whether you are getting sleepy from a long drive, or not keeping your eyes on the road ahead, this feature will work to help keep you and your family safe, by keeping the vehicle where it should be – inside your lane. We were so impressed with how the lane-keeping system worked, we tested it over and over – this safety feature was intriguing!
Adaptive Cruise Control and Collision Warning with Brake Support – Ford takes regular cruise control a few steps forward with this phenomenal feature. My boyfriend is not a fan of regular cruise control, however, this Ford Adaptive Cruise Control won him over. Why? He loves how this cruise control works with you, automatically slowing the vehicle down if the car in front of you slows down, and automatically speeding the vehicle up once traffic is back up to speed – keeping you a safe distance from the car in front of you.
Active Park Assist – as someone who really dislikes parallel parking, I've already gushed about this feature when I wrote about our test drive in the Ford F-150 Lariat SuperCrew. I still love it.
Navigation with voice recognition – Fabulous. Keep reading, you'll see why we liked this.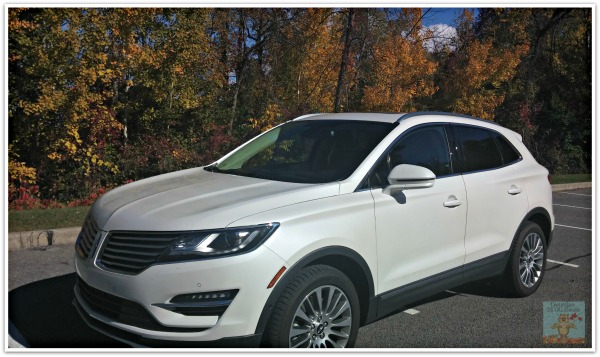 BLIS® (Blind Spot Information System) with Cross-traffic Alert – Have loved this feature ever since our test drive in the Ford Expedition. Once you have this feature in a vehicle you drive, you will never stress about backing out of parking spots, or merging into traffic, again.
Heated rear-seats/Steering Wheel/Wiper Park – Three words. Canada. Winter. Frigid. Any heated car parts are A-1 in my books!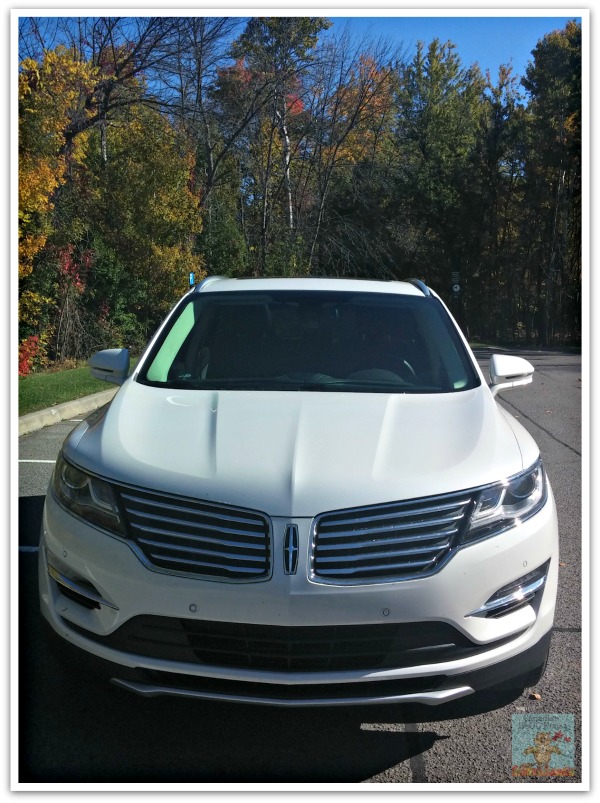 SYNC®3
The 2016 Lincoln MKC provides drivers with the latest in-car communications/entertainment system that replaces the earlier SYNC with My Ford and SYNC with My Ford Touch – the SYNC®3.
Always a bit of a skeptic, I really had to wonder, would the SYNC®3 really be that much different/better than the previous versions of SYNC we had tested in other Ford vehicles?
We found a huge difference. The SYNC®3 is faster, more intuitive, super user-friendly and features easy-to-read graphics, & voice recognition.  You can scroll and swipe, pinch to zoom – great functions drivers are already using on their mobile phones. The SYNC®3 touchscreen is very responsive.
The SYNC®3 definitely stood out as one of our favourite features of the 2016 Lincoln MKC.
Personally, I loved the voice recognition and how well it worked for us. See for yourself how easy it is to use.
Can anyone guess, by the address, where we were driving to?
For us, the SYNC®3 Navigation System came with a surprising benefit.
This feature actually saved me from becoming trapped in a horrendous traffic jam on Ottawa's 417 highway while on my way to the NBA Canada Series game at Canadian Tire Centre. Anyone who knows Ottawa knows that traffic on the 417 can be awful, especially when traveling to a big event at the CTC.
I programmed the SYNC®3 Navigation System before I left. Within 5 minutes of driving on the highway, the Lincoln MKC's navigation system was beeping an alert, and suggesting to me that I get off at the next exit and take an alternate route. Since I wasn't driving at peak rush hour, and because I had never used a navigation system that made "alternate" suggestions, I was apprehensive about getting off the highway. After all, I was driving along at a good speed.
I wondered, could this navigation system really be THAT smart?
Ultimately, I took the advice of the SYNC®3 Navigation System and took the alternate route that it suggested, winding my way through the city on a few major side roads.
Turns out, the SYNC®3 Navigation System is THAT smart. It couldn't have been more correct to suggest the alternate route. I arrived at the event with time to spare. A fellow Ottawa blogger, who left at the same time as me, with a shorter distance to drive, arrived almost a half hour late.
You bet I was happy to have the SYNC®3 Navigation System that night! If only I still did – it would have saved me from many more traffic jams since then!
Our one and only complaint about the 2016 Lincoln MKC? We found the interior to be a little less roomy than we had expected it to be. Leg room in the backseat is not adequate for those with long legs. Just something to keep in mind if you are looking to haul some long-legged teenagers in the back seat of your vehicle.
One more thing. I can't tell you how many times, I could have used this push-button feature on my car's trunk! So handy!
You can find out more about the 2016 Lincoln MKC, and all the fabulous features that come standard or optional on this vehicle, on the Lincoln Canada website.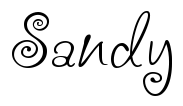 Disclosure: A big thank you to Ford Canada, and Melissa from NPR, for facilitating this experience with the Lincoln MKC. All opinions are our own.